Seriously Cyrus: Tell your parents only if you want to take the plunge
Cyrus Broacha gives you advice on love, relationships and more.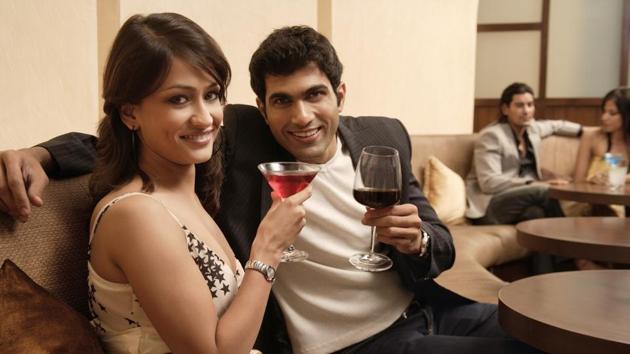 Updated on May 16, 2019 11:34 AM IST
Hindustan Times, Delhi |
Cyrus Broacha
I am a 32-year-old lady and I am in a relationship with a senior colleague in my office who is a divorcee. I wanted to tell this to my parents but don't know if they would take it well. How should I go about it? - YR
YR, let me take you name into question and thereby…er…….frame a question. YR, Y R you worried? (Liked how I did that?). No, seriously why are you worried? The only reason to tell your parents, would be if you wanna take the plunge, jump in the fire, dive in the pool, eat with the fishes, basically if you wanna get married. I would say avoid official conversations with your parents.
You know the kind of conversations that start with the words, apropos or dear sir, or may I have your kind attention, in short avoid saying anything you would say on an airline, P.A. system. Instead, drop his name in passing, slowly talk about him a little. Include all his history, like the divorce, his love for communism, or whatever other dark secrets that are out there. Basically prep them well. So that in the fullness of time when they meet him, they'll already sort of 'know him'.
I am a 25-year-old man and I have been in a relationship for the last 3 years and now she wants to get married. However, I don't think I am ready for marriage at this age. How do I convince her to give me some more time? - HK
Looks like somebody's in a bit of trouble. And I don't mean Sun Risers Hyderabad this time. HK, you've been in a relationship for 3 years. So, it stands to reason that your partner would expect you to take things to next level. That's why I've always preferred elevators to relationships.
In an elevator when you reach the 3rd floor, you can simply change your mind and go to the ground floor. However, in relationships, once you reach a level, your partner will expect you to go to the next level.
So, in short, next time you are offered a relationship or an elevator, please quietly take the elevator. Please ask yourself why you want to not go the extra mile. Then listen carefully for your own answer. It may just be that while you clearly like her, you don't like her 'enough', to marry her. Buying time won't address your reality, my brother.
I am a 23-year-old lady and I have been single for almost 2 years now. I had a bad experience with my previous relations and I am still skeptical about getting into one. I enjoy my single status, but there are times when I really want to be in a relationship. What should I do? - UM
Pablo Panicker was the King of modern day Allepy in the 14th Century. It was he who came up with idea of 'Having one's cake and eating it too. He would have a cake of his choice baked, and then promptly eat it in front of his entire court without sharing a slice. Often times he would stick out his tongue and make fun of his courtiers. Similarly UM, you wanna have a relationship, yet you don't want to risk another relationship. The simple answer to your peculiar fear psychosis is, follow the three step rule.
Don't go directly into a relationship. First step is find someone you can chat with. Second step, if the chatting is good, go on a date with the same person. Third step, if the date went well, go on a series of dates with the same person. 16-20 dates is the average acceptable number. Only after 16 dates, and only if you are feeling really positive about the guy, only then, enter into a formal relationship.
I am a 27-year-old man and I have been in a relationship with a girl in my office for the last one year. However, now that she is changing her job and shifting cities, she is not really keen on a long distance relationship. I really want to continue this relationship, but I don't know how to convince her to be in a long distance relationship. Please help. - SR
SR, having just corrected a copy of Albert Einstein's earliest work, 'Bogus Mathematics', I must tell you that yours is a problem of simple arithmetic. Your love barometer for her shows 8 on ten. Hers for you shows 3 on ten. These are tough numbers. She wants a fresh start, it looks like. And in her plans she's budgeted for food, clothes, entertainment and transport, but left you out. Ouch! Imagine that she's kept you below transport. Unless you'd like to continue this relationship alone, I think you need to back off a little. Your best chance is giving her, her space. Absence may make the heart grow fonder. After a while in a new place, she may miss you. Don't crowd and suffocate her now. Play it cool. (Of course, why anyone would write to me for advice of any kind, boggles the imagination).
Close Story