Tata Group to slim down to 32 holding companies: N Chandrasekaran
Apr 13, 2018 01:48 PM IST
At the HT-Mint Asia Leadership Summit in Singapore, Tata group's chairman N Chandrasekaran explains what he seeks to accomplish by restructuring the conglomerate
The Tata group is restructuring its businesses with an emphasis on margins, which will translate into a corporate structure based on 32 holding companies, the conglomerate's chairman N Chandrasekaran said on Friday.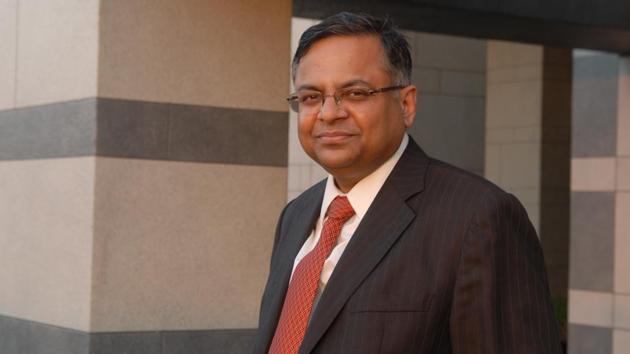 The focus now is on "simplification, synergy and scale", Chandrasekaran said at the HT-Mint Asia Leadership Summit in Singapore . "We are moving and in some verticals, it would be easy because the companies are unlisted. The way to look at it is that overall, we will have 32 companies which will be holding companies and we will see how we can either consolidate or synergise," he explained.
Chandrasekaran, who took over as the chairman in February 2017 after former chief executive Cyrus Mistry was ousted, is publicly known to be working on reinventing the Tata Group. The group has said it is consolidating its various businesses across the aerospace and defence verticals, expanding capacity for Tata Steel, which is setting up a joint venture with ThyssenKrupp, and cleaning up the balance sheets of some of its businesses.
Moreover, the power arm of the group, in a bid to bring down cross-holdings, is selling its stake in Tata Communications and its holding firm Panatone Finvest to Tata Sons.
"If you look at the group, our biggest strength is the brands we have and primarily they follow a pattern. All companies, you can classify them into eight different industries. Every different company has its own vertical-- financial services, consumer and retail and others. We are trying to see how we can bring all these together," he told Shereen Bhan of CNBC - TV18 during a discussion.
Asked about the group's interest in taking over loss-making national airline Air India, Chandrasekaran declined to comment.
The group already has two airline businesses-- Vistara, a joint venture with Singapore Airlines, and a partnership with Malaysia's Air Asia.
On India's potential in the IT space, he said, "I think this business has enormous potential and there is more software resources, magnitude and others...The extent of automation that we will see will also grow more opportunities. Maintaining margins and growing is something that the industry can do."