India vs Australia: Hosts' bowling can make things difficult for Virat Kohli & Co - Arun Lal
Arun Lal pointed out that spin bowling has always been India's traditional strength and if that is eroded it could leave India "neither here nor there."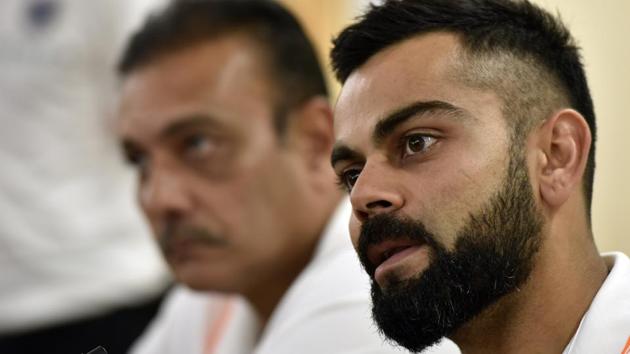 Updated on Nov 16, 2018 08:39 AM IST
Hindustan Times, Kolkata |
HT Correspondent
Former India opener Arun Lal said he felt that India's inability to produce spinners is a cause for concern. Speaking to reporters at the Calcutta Sports Journalists' Club in Kolkata on Thursday, Lal pointed out that it was India's traditional strength and if that is eroded it could leave India "neither here nor there."
"Even our batsmen don't do well against spin these days. England won here with two spinners. I feel we are not getting the spinners we require," he said. That in turn could hurt India against Australia, he said, adding that like many he took feels that this is India's best chance to win in Australia.
"That is true but it doesn't mean the series would be 80-20 in our favour. Australia are not going to make it easy for us. Their bowling would make things difficult. I thought we would win in England too but we didn't, did we," he said. Could Nathan Lyon, therefore, emerge the series' most difficult spinner? Lal didn't disagree.
READ: India vs Australia - Coach Shastri a 'Yes Man': No says captain Kohli
"I know we have a number of good fast bowlers now but I am worried that we could end up in a neither here nor there situation if we don't nurture what has been our traditional strength," said the straight-talking former cricketer who is now the Bengal team's mentor.
When the conversation veered to Mohammed Shami, Lal said he is old school and that he feels playing cricket is the best way to get ready for an arduous tour. "We have requested the BCCI to let us get Shami to play before he leaves because I feel a four-day game would be the best preparation for him. The ball is in their (BCCI's) court," he said. Shami played the Tests and two one-dayers against West Indies before being rested by the BCCI to keep him fresh for the long series Down Under.
Close Story