Manchester United remain hopeful on Tevez
The United chief says he is hopeful that their 30 million pound move for Carlos Tevez will be wrapped up before the transfer window closes.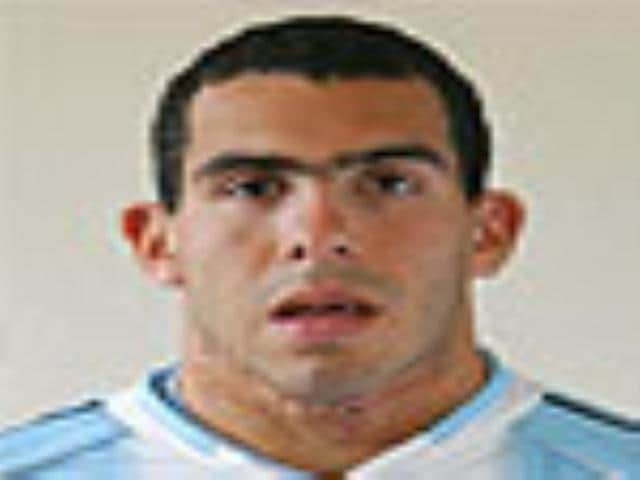 Updated on Jul 20, 2007 03:32 PM IST
Manchester United chief executive David Gill said on Friday he remains hopeful that their 30 million pound move for Carlos Tevez will be wrapped up before the transfer window closes on August 31.
Tevez and his current club West Ham United face a two-week delay in a resolution to the dispute over his registration and ownership due to their decision enlist the help of FIFA in settling their differences.
With the possibility of further action at the Court of Arbitration for Sport, the prospect of Argentina striker Tevez failing to sign for United before the window closes has now grown as a possibility.
But Gill believes that FIFA will not allow a situation to develop that sees the player unable to play until the next window opens in January.
"What you find in these situations is that FIFA and the necessary bodies try to make sure that the player can play, whether it's for Manchester United or for West Ham," he said here where United are on an Asian tour.
"I would have thought that they will do everything they can to make sure the decision is made within the appropriate period."
"Theoretically, you can go from the Dispute Resolution Chamber to the Court of Arbitration for Sport. Whether both parties choose to do that, we'll have to see, but that would be the final arbiter."
"The issue is effectively who owns the economic rights to the player, who owns the registration of that player, and therefore what happens to any monies that we might pay."
"Can he unilaterally terminate his registration? Can he move on? That's the fundamental issue."
Meanwhile, United defender Gabriel Heinze, an international team-mate of Tevez, will not be allowed to join Liverpool despite the Champions League finalists lodging a 6.8 million pounds bid for his services.
With a traditional rivalry between England's two most successful clubs stretching back over half a century, United boss Sir Alex Ferguson insists there is no chance that Heinze will be allowed to move to Anfield.
"I can assure you that Liverpool will not be getting Gabriel Heinze. We can put that to bed right now and we have done so," said the Scot.
Close Story
Personalise your news feed. Follow trending topics