Australia name strong squad for India hockey series
Published on Nov 23, 2022 10:55 PM IST
The five-match series will be played in Adelaide from Saturday.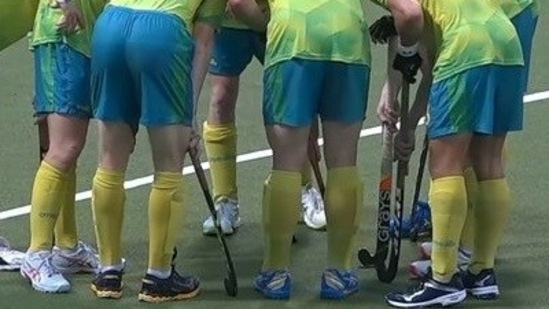 A 23-player Australian hockey squad will assemble in Adelaide for the five-match Test series against India in what will be the first time the national team will play in South Australia since 2009.
With the first match scheduled for Saturday, Australia head coach Colin Batch selected the squad following the conclusion of their domestic league in Bendigo last weekend.
The squad will be led by co-captains Aran Zalewski and Eddie Ockenden, who is set to play his 400th international in the second game on Sunday.
James Collins, Tom Craig, Dylan Martin, Ben Rennie, Lachlan Sharp, Jack Welch and Ky Willott have been added to the contingent that won the Kookaburras' seventh straight Commonwealth Games gold in Birmingham. Goalkeeper Andrew Charter will be unavailable for the first two matches as he is getting married in Perth on Thursday.
The full squad has not been together since the CWG which Batch admits is a 'tricky situation' as the world No 1 outfit prepares for the World Cup in Odisha in January.
"This is a bit different to our normal preparation in that we're usually together for a long time training in Perth, but we haven't all been together since the Commonwealth Games. That creates some urgency in getting it right in the short term and reconnecting with each other," said Batch, who is aiming to guide Australia to their first World Cup crown since 2014.
"We have a lot of confidence we can do that and we start now with this series against India. It's very much preparation for the World Cup so we won't be changing our team too much. We've got a core group of players who are playing well and we believe they can play well. We still want to give some opportunities."
These five matches will be Australia's only internationals before the World Cup. This is in contrast to a host of other countries who have been playing in the Pro League. The Kookaburras do not open their Pro League campaign until late February. The last time India played Australia, they lost 0-7 in the CWG final.
"Our first Pro League matches are next year so these matches with India are our preparation for the World Cup. We'll be ready when the World Cup comes around but we've got to get a lot out of the matches against India, take our learnings from them and put them into the final weeks of training before we depart for the World Cup," said Batch.
"They're (India) a very good side. We're not expecting to get to the level we reached at the Commonwealth Games and I expect this to be a really closely fought series. These matches also form part of selection for the World Cup team so players are fighting for selection which adds another element to it. It is about the group performing well at the World Cup and these five matches are part of that."
Personalise your news feed. Follow trending topics