Tamil Nadu deploys armed guards in Valparai tea estates after two leopard attacks in 48 hours
One woman was killed and another injured in separate attacks by leopards in the tea estates of Valparai in Anamalai Tiger Reserve in 48 hours. Local residents have been instructed not to leave their houses at night.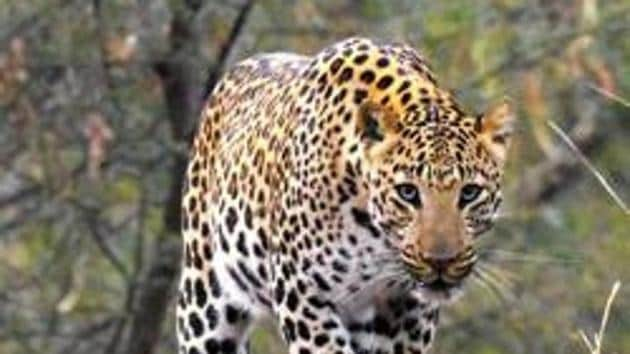 Updated on Jun 16, 2018 09:32 PM IST
The Tamil Nadu forest department on Saturday sounded an alert and pressed armed guards into the tea estates of Valparai in Anamalai Tiger Reserve (ATR), 100 kilometres from Coimbatore, after two leopard attacks on women were reported within 48 hours.
The last one by an adult leopard that remains elusive was fatal and claimed the life of 52-year-old Kailasavathi.
Local residents have also been instructed not to leave their houses at night.
"Armed guards with rifles and tranquilisers are pressed into service along the forest fringes. We are studying both the cases," chief conservator of forests, V Ganesan, who is also the field director of Anamalai Tiger Reserve, said.
Valparai is home to leopards and elephants and we are constantly telling public not to venture out during dark hours, Ganesan said.
Both the incidents happened during the evening, as residents ignored the warning issued by foresters.
"As part of the man-animal conflict protocol, the wildlife encounters will be studied in detail and clues from 20 camera traps are now under study. Conventional method of trapping the leopards will also be tried. Four traps have been set up in a two square kilometre area, where pug marks of leopards were identified," Ganesan said.
According to Coimbatore forest department sources, this is the fourth attack on humans since February in which two people, including a four year-old-boy M Babu was mauled to death.
Two leopards suspected to have attacked humans have been trapped and then released into wild.
For 2018-19, the state forest department has allotted ₹3.63 crore to tackle wildlife encounters and to pay for compensations, sources said.
However, the elephant encounters with humans have reduced in Valparai after the state in support with an NGO installed elephant warning system for villagers a few years ago, foresters said.
"The state has been witnessing a surge in the number of human-animal conflicts due to the increasing population of big cats and elephants. And this mortality rate of humans will increase further as forest quality is deteriorating along the Western Ghats," said conservation scientist Dr A Kumaraguru of Biodiversity Conservation Foundation.
"Valparai, Mudumalai, Andiyur and Sathyamangalam report fatal wildlife conflicts and the fault is mostly with the villagers who settle for livelihood. There is no wildlife encounter death of any tribe in this region as they avoid movement when it is dark," he noted.
Close Story
Personalise your news feed. Follow trending topics