Latest from volodymyr zelensky
Volodymyr Zelensky described how he negotiated personally on Tuesday evening with a gunman who was holding 13 hostages on a bus in Lutsk, around 400 kilometres (250 miles) west of capital Kiev.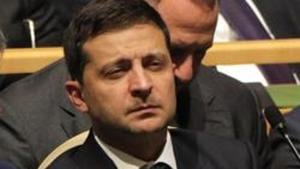 Updated on Jul 22, 2020 10:54 PM IST
Kiev |
By
Agence France-Presse| Posted by Susmita Pakrasi
Gordon Sondland said that Trump held off on offering a summit with Ukraine's new president, Volodymyr Zelensky, as Giuliani demanded that Kiev publicly announce that it was investigating a gas company on which former vice president Biden's son Hunter held a paid board position.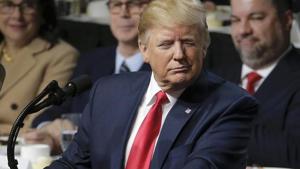 Updated on Nov 20, 2019 08:35 PM IST
Washington |
By
Agence France-Presse
In a phone call on July 25, Trump had pressed Zelensky to investigate former Vice-President Joe Biden and his son Hunter Biden, for latter's association with a Ukrainian energy firm.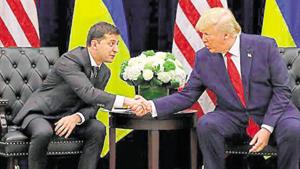 Published on Nov 19, 2019 10:42 PM IST
The global attention on the affair has come at a time when Ukraine is trying to enact crucial reforms, and Volodymyr Zelensky has shown exasperation with the relentless media focus on Donald Trump.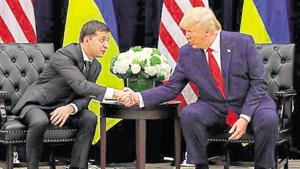 Updated on Nov 19, 2019 09:10 PM IST
Kiev |
By
Agence France-Presse
There is no mention of "corruption" in the 16-minute-call summary, which was mentioned in the read out released earlier.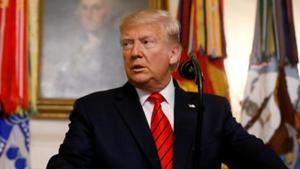 Updated on Nov 15, 2019 11:36 PM IST