A bench, headed by justice Sanjay Kishan Kaul, added that it does not reflect well on the central government when the officers at the highest level are not able to take a stand and make superfluous statements instead, trying to tell the judges how they should decide cases.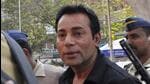 After serving 25 years in prison, it is understood, Salem's release will have to be ratified by the President on a recommendation to be made by the central government, based on the 2002 assurance to the Portugal government.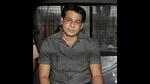 A bench of justices Sanjay Kishan Kaul and MM Sundresh gave Bhalla "the last opportunity" to file his response by April 18 after recording that the affidavit could not be filed due to some "communication gap" on part of the government.