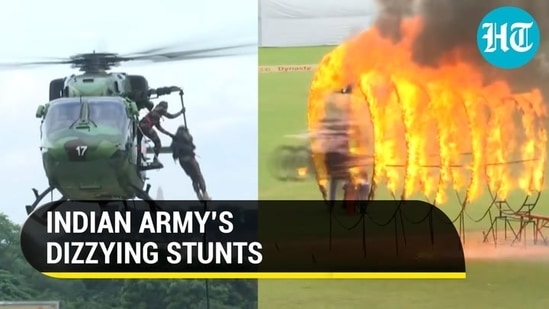 Published on Sep 20, 2021 12:56 PM IST
The helicopters were formally handed over by the US Navy to the Indian Navy in a ceremony held at the United States naval air station in San Diego's North Island. The choppers were accepted from the Indian side by Taranjit Singh Sandhu, Indian ambassador to the USA.

Published on Jul 17, 2021 12:23 PM IST
The Russian Defense Ministry said a Russian Mi-35 helicopter made an emergency landing for technical reasons while patrolling Hassakeh province.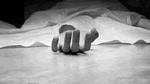 Published on Feb 28, 2021 04:22 PM IST
AP | | Posted by Prashasti Singh
, Beirut
The army's Dhruv Advanced Light Helicopter (ALH) with Lt Gen Ranbir Singh and seven others on board was on a sortie from Udhampur to Poonch when it developed a technical snag, according to a source.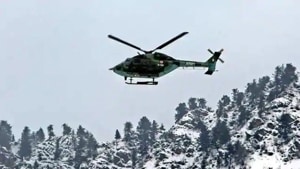 Updated on Oct 24, 2019 05:56 PM IST
Jammu region inspector general MK Sinha said the situation is normal in the city.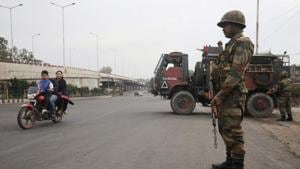 Updated on Feb 18, 2019 12:01 PM IST
An official said the helicopter crashed due to bad weather. Meanwhile, a Taliban spokesman claimed the militants shot it down.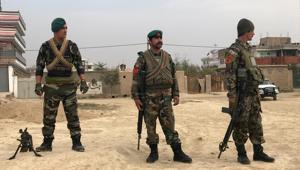 Updated on Nov 01, 2018 12:10 AM IST
Authorities here have sought an Army helicopter to trace the nine people missing after a boat capsized in the Ganga in Uttar Pradesh's Bijnor distr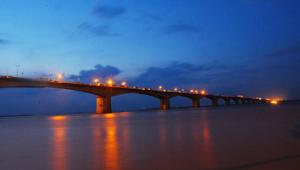 Updated on Aug 25, 2018 06:40 PM IST
Modi will be interacting with beneficiaries of government schemes.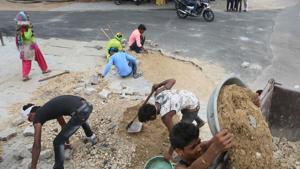 Updated on Jul 04, 2018 09:33 PM IST