Amit Sadh, who completed the first phase of his month-long biking trip-Motorcycles Saved My Life-talks about his love for bikes, being an adventurer and more

Updated on Sep 01, 2023 05:32 PM IST
There are media reports about people who have taken solo bike rides from Kashmir to Kanyakumari. But the case of the likes of Prasanna Kumar is very rare.

Updated on May 14, 2023 03:55 PM IST
A police spokesperson said a video was doing rounds on various social media platforms wherein a traffic cop deployed at Ramban Bazar to Trishul Morh was seen indulging in an unprofessional conduct by accepting bribe from a driver at Trishul Morh check post.

Updated on Apr 11, 2023 12:48 AM IST
The victims were going to fetch fodder for cattle from the fields when a bike rammed into them

Updated on Dec 03, 2020 12:25 AM IST
In his witty style, actor Arshad Warsi has offered a parenting tip, asking parents not to force their children what is on their plate. Citing his own example as someone who finished food on everyone's plate, Arshad asked parents to change their ways.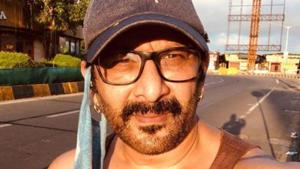 Updated on Sep 17, 2020 05:39 PM IST
The video shows two people riding a bike inside the sanctuary when one of them notices a tiger chasing them.

Updated on May 26, 2020 08:27 PM IST
On Friday, Gaikwad had gone out for a walk after lunch — as was his habit— on the road near his residence at 1.15pm, when Kamble's bike crashed into him in front of building number 153.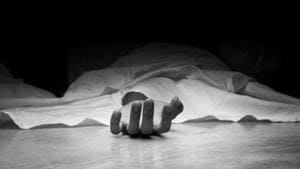 Published on Mar 31, 2019 03:05 AM IST
A teenager from the state has defied mountainous terrain and subzero temperature as she rode her motorbike to Khardung La

Published on Jul 05, 2018 09:53 PM IST
This was the third case in less than a month since the officer had rewarded people for their bravery.

Updated on Jul 03, 2018 10:09 PM IST
According to the police, Diophode's relatives live in Mukundnagar area. She had visited the city to attend a programme. Around noon on Friday, she was travelling in the autorickshaw when it collided with a bike at Mitra Mandal chowk. Both the auto driver and the bike rider engaged in a heated argument. As they were arguing, she got down from the auto and fell on the road. Leaving the victim on the road, both the driver and the rider fled.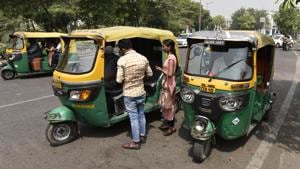 Updated on Apr 30, 2018 06:17 PM IST
More than 30 motorcycles are stolen in every month in Bharatpur.

Updated on Apr 17, 2018 10:25 PM IST
The bike riders were waiting on the side of the road due to traffic congestion in the area when the incident happened. The bus ran into the base of the Dehu road flyover bridge.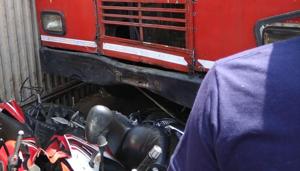 Updated on Apr 06, 2018 03:19 PM IST
Hindustan Times, Pune |
, Pune
Shalaka Shinde
When the Bengal police team reached Mumbai from Kolkata, the only information they had was that he is in Juhu.

Published on Apr 03, 2018 12:15 AM IST
Hindustan Times |
Aritra Hazra