Hobbies and extracurricular activities encourage your child's growth, development, and enhancement of lifelong skills. Here is how you can help your children pursue their hobbies in holiday season.


Updated on Dec 16, 2022 02:03 AM IST
Self-care means doing an activity regularly to feel good or content emotionally, physically and mentally and can also include avoiding habits that affect one's mood and emotional well-being. Check out these tips to create a self-care routine


Updated on Aug 12, 2022 05:58 PM IST
By
Zarafshan Shiraz
, Delhi
Spending time alone is a good habit because it helps you learn more about yourself, improves your mental health, and helps you build a good relationship with yourself. Here are 5 tips to enjoy your own company and avoid loneliness


Updated on Jun 08, 2022 06:24 PM IST
By
Zarafshan Shiraz
, Delhi
After launching art based online platform on parents' anniversary, Sonakshi Sinha gives fans a glimpse of her 'Acrylic on Canvas' as she flaunts contemporary Ganesha paintings 'Ibaan, Vikat, Anav' in expressionist triptych art form and here's what it costs


Updated on Jul 11, 2021 05:59 PM IST
We don't know which fantasy world this gateway leads to but we look forward to finding out.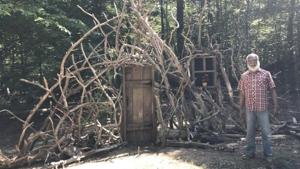 Updated on May 30, 2020 01:38 PM IST
Hindstan Times, New Delhi |
By
Sanya Budhiraja