Latest from life expectancy
In the first two years of the COVID-19 pandemic, the estimated American lifespan has shortened by nearly three years. The last comparable decrease happened in the early 1940s, during the height of World War II.


Published on Aug 31, 2022 11:20 AM IST
According to the Air Quality Life Index report, air pollution is reducing the life expectancy of Indians by five years, most of which are avoidable. Indoor air is sometimes ten times more polluted than outdoor air. Check these tips to improve indoor air quality and reduce air pollution in your home


Updated on Jun 19, 2022 08:57 AM IST
The study by University of Chicago's Energy Policy Institute ascertains how much longer a person can live if they breathe clean air. It said that India's high levels of air pollution have expanded geographically over time.


Published on Sep 01, 2021 12:05 PM IST
The figures capture the impact of a pandemic that's been directly responsible for almost half a million American deaths.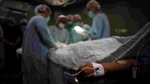 Updated on Feb 18, 2021 06:15 PM IST
Bloomberg | | Posted by Prashasti Singh
A study quantifies the disparate impacts of Covid-19 on life expectancy in the United States on the basis of racial and ethnic disparities.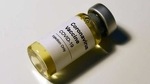 Updated on Jan 15, 2021 01:12 PM IST