All teas sold in the country must conform to the Food Safety and Standards Authority of India (FSSAI) norms. However, most of the buyers are purchasing tea that have unusually high chemical content, Kanoria told PTI.


Published on Jun 03, 2022 05:07 PM IST
A new study by the University of Queensland has found that a commonly available pesticide is linked to an increased risk of chronic kidney disease (CKD).


Published on Jan 02, 2022 11:28 AM IST
ANI | | Posted by Parmita Uniyal
The inspection was to be made mandatory for other European countries, but it was deferred due to Covid-19 pandemic.


Updated on Jul 12, 2021 11:27 AM IST
By
Rajeev Jayaswal
, New Delhi
Globally, only Bhutan has a complete ban on synthetic pesticides, according to supporters aiming to outlaw the use of products made by agrochemical giants such as Switzerland's Syngenta and Germany's Bayer and BASF.

Published on Jun 07, 2021 12:14 PM IST
The disease left one dead and over 500 people with symptoms ranging from giddiness and convulsions to epilepsy; currently 76 people are hospitalised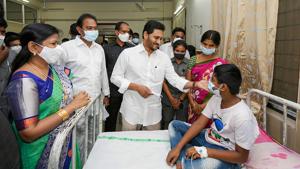 Updated on Dec 09, 2020 05:48 PM IST