World Cities Day: 10 best cities around the world for young people
Oct 31, 2018 02:03 PM IST
On World Cities Day 2018, we explore 10 cities -- from London to New York -- that make day-to-day living a lot easier for the young.
In India, four in five people in their 20s live with their parents, according to a 13-nation survey by property consultant CBRE. But when living at their family home is not an option, where should millennials head to for a good life: From affordable housing and transport to thriving job markets and culture?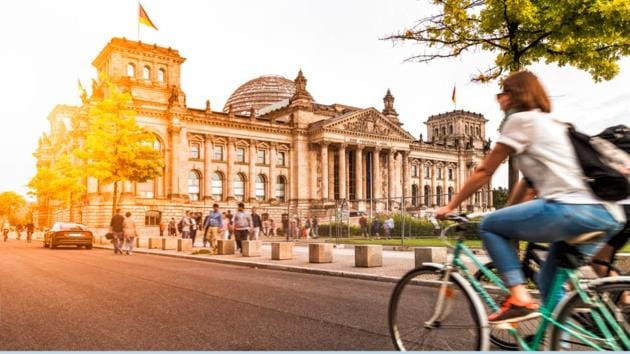 Millennial City Ranking, an annual global index founded by Nestpick, a website for furnished apartments operating worldwide, ranked 100 of the world's biggest cities using a range of statistics, on a range of factors. These included, safety, access to healthcare, quality of food, access to education, and quality of the roads and transportation. "It's now possible to live and work anywhere in the world, and these opportunities are shaping how our planet will look to future generations." Ömer Kücükdere, managing director, Nestpick said.
Elaborating the best cities ranking on their website, Nestpick wrote: "Most millennials actually care more about housing and human rights than partying. Building on our previous study with these interests in mind, we analysed 110 cities, taking four main concerns into consideration: Is there work available? Can you afford to live a good life? Is the city open and tolerant? And finally, can you have fun?"
Apart from the top world cities, such as London and New York, the survey also focused on the cities that have been climbing the world rankings over the past decade. Berlin, Germany ranks as the best city for young people in the world, due to its high scores in public transport, overall infrastructure and start-up-friendliness. The data also highlights Berlin as a cultural melting pot that welcomes all people and traditions. No wonder than that more and more young people are flocking from abroad to this hipster haven; and with a low cost of living, Berlin is also one of the most affordable cities in the top 10. Perhaps surprisingly, not a single Indian city made it to Nestpick's best cities for millennials list.
World Cities Day, celebrated every year on October 31, aims to promote the international community's interest in global urbanisation, enhance cooperation among countries and cities in meeting opportunities and addressing challenges of urbanisation, and contribute to sustainable urban development. The overall World Cities Day theme is Better City, Better Life and 2018's theme is Building Sustainable and Resilient Cities.
On World Cities Day 2018, here's a look at the best cities for millennials, according to the Nestpick survey:
1.Berlin, Germany
The German capital needs little introduction. It is one of the most stimulating creative and cultural centres in Europe.
2.Montréal,Canada
It is just behind Berlin, when it comes to business, housing and lifestyle affordability, recreation and openness.
3.London, United Kingdom: It is still one of the best cities to live and work in, coming a close third to Berlin and Montréal overall.
4.Amsterdam, Netherlands
It made the top 10 for innovation. It is also the second most LGBT-friendly city in the world.
5.Toronto, Canada
An efficient public transport, plenty of top-notch universities and an exciting food scene, Canada's financial hub and North America's fourth-largest city is fun.
6.Vancouver, Canada
Surrounded by the Pacific and snow-capped mountains, Vancouver isn't short of spectacular outdoor spaces. The once industrial city is now a cultural hub offering hip drinking and dining establishments.
7.Barcelona, Spain
The capital, and crown jewel, of Catalonia has all the nightlife, shopping and culture you could wish for – and even a huge, sandy beach – without the high rents and tourist crowds.
8.New York City,USA
Despite the fact that it's basically impossible to afford living here, it is still a place that young people want to live in. The housing trends, employment statistics and access to amenities might be the reason.
9. Cologne, Germany
With its world-renowned art scene, flamboyant carnivals and an urban centre replete with cutting-edge architecture the city is known for its bohemian flair.
10. Manchester, United Kingdom
The second largest city in the UK, and the sixth largest city in Europe, is home to leading universities and colleges, such as, University of Manchester. The city offers a well-connected transportation network, among other amenities.
Follow more stories on Facebook and Twitter