Ex-Google MD shares how stranger saved him from car accident, asks Twitter for tales of kindness. They deliver and how
Jan 23, 2023 01:32 PM IST
Ex-Google MD took to Twitter to share how a stranger saved him from a car accident and it has prompted many to post tales of kindness.
Former Managing Director of Google, Parminder Singh, recently took to Twitter and recollected two heartwarming incidents. In his first tweet, he shared how a stranger saved his life from a car accident when he was a kid and that all he knows about him is 'he was wearing a silver HMT'. In another tweet, he shared how 'Microsoft bailed out Google' at Bali airport. Both tweets have gained a lot of traction and prompted Internet users to share tales of kindness.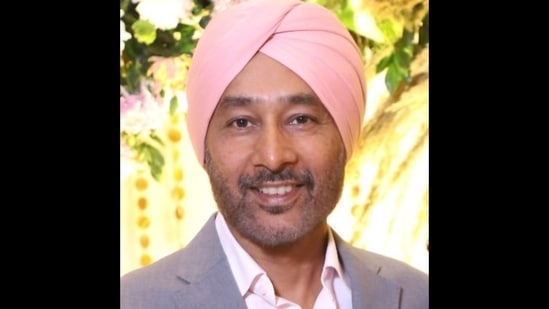 (Also Read: 'Peak Bangalore moment': Man spots landlord after days on Shark Tank India)
"When I was a kid, a stranger saved me from getting crushed by a reversing Ambassador car by lifting me up and putting me out of its way. All I know about him is he was wearing a silver HMT watch. What's the kindest thing a complete stranger has done for you?" wrote former Google MD Parminder Singh on Twitter.
Take a look at his tweets below:
He replied to his own tweet and shared another incident. He tweeted, "Bali airport had departure tax. Paid in IDR. Flying out after a Google offsite, I wasn't carrying cash. Lady behind me paid for me. I insisted on buying her something with a credit card, but she refused. Turned out she worked for Microsoft! At least here, Microsoft bailed out Google!"
Since being shared, his primary tweet has raked up more than 1.3 lakh views, and the numbers are only increasing. The tweet has also been liked over 560 times and received a plethora of responses from netizens. Here's how people reacted to the post: "I had a seizure and fell unconscious while alone in an auto in Pune. The auto guy and a passerby lady took me back home (the auto guy knew where I lived because he was usually at my regular auto stand). I woke up in my living room with them greatly concerned about me.," shared an individual. "Mom and dad were in a car crash. Dad died on the spot, mom suffered grave injuries. Some boys were on their way to college. They pulled out my parents from the mangled car, rushed mom to a nearby hospital and left. Never seen them, but will forever be grateful for saving mom," shared another. "Reached Yamuna Nagar in the middle of the night alone. No mobile. Old sardarji uncle took me home to his family. Made me sleep with his daughter. Morning gave me chini (sugar) paratha & chai and then got me a rickshaw to drop me at my destination. Only thing I remember is his red turban," commented a third.
"Mourning a loss, I came out of Pune airport & tears started flowing sitting in an eatery full of people. A lady next to the table with her kids came over & ran her fingers through my hair the way Moms do and said in a heavy Malayali accent 'Sab theek ho jayega (everything will be fine)'. Meant the world to me," posted a fourth. "I fell off a Bombay local train because of the overcrowding. The train was slowing down and my foot slipped. I remember falling, I had lost consciousness. I woke up surrounded by women, one who told me that another woman had pulled me from slipping to the tracks in seconds," wrote a fourth. "I was 21,had lost my way to home in Hyderabad after getting stuck in jam.was getting dark,was new to city, I asked a man on scooter for directions.he told me n started following me.I was scared, after a while overtook me, stopped me, showed his CBI Id, and got me to the road which I knew," expressed a fifth.
After his tweets gained a lot of traction, he replied on his viral Twitter thread an hour back and wrote, "Reading these beautiful stories (thanks for sharing!), it's clear that kindness transcends race, religion or class divide. Empathy is universal. As per Chinese calendar we enter the year of the rabbit today signifying calmness & contemplation. Wish you a Happy Year of the Rabbit!"