Mumbai Police's witty reply to man 'stuck' on moon leaves netizens in splits
Jan 31, 2023 02:53 PM IST
A Twitter user was so impressed with Mumbai Police's witty reply that he suggested they start a meme page.
Mumbai Police is known for bringing creativity and humour to their awareness campaigns by using memes, pop culture references and the latest social media trends. They recently took to Twitter to raise awareness among the masses on what one should do when one encounter 'emergencies in life'. To this, a Twitter user reported to Mumbai Police that he was 'stuck' on the moon. Within a few hours, the police department shared a witty reply to his tweet, and it has left netizens chuckling.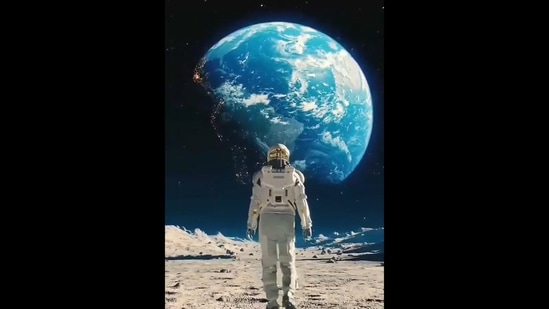 "If you encounter any emergencies in life, don't 'intezaar', just #Dial100," wrote Mumbai Police on Twitter with the hashtag #MumbaiPoliceHaina. To this, Twitter user BMS Khan replied, "I got stuck here." He even shared a picture of an astronaut standing on the moon.
Take a look at the tweet below:
After a few hours, Mumbai Police hilariously responded to him. "This one is really not under our jurisdiction. But we are glad that you trust us to the moon and back," they wrote while quoting Khan's tweet.
Take a look at Mumbai Police's reply right here:
Since being shared, Mumbai Police's witty reply grabbed the attention of many and earned various likes and retweets. Some even posted hilarious responses in the comments section.
Here's how people reacted to the tweet:
"Thank you for not asking, please share the exact location like @MTPHereToHelp," joked a Twitter user. Another shared, "This guy dare to do such a time pass with the police department is something unusual." "Sir pehle to is ke vehicle ke papers check karo. Spaceship ka license hai ya nahi? (Sir, please check the papers of his vehicle first. Does he have a spaceship license or not?)" joined a third. "Mumbai police should really start a meme page," suggested a fourth.