'Time has Managed me…': Anand Mahindra's reply to a Twitter user's question
Published on Jun 07, 2022 03:47 PM IST
Anand Mahindra shared the 'Time has Managed me' tweet while replying to a Twitter user's question on how he manages time.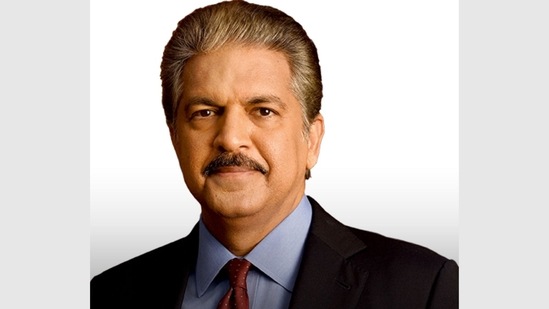 Business tycoon Anand Mahindra is quite active on Twitter and often interacts with people on the microblogging site. In his latest interaction, Mahindra replied to an individual who questioned him about how he manages his time.
It all started with a tweet where Anand Mahindra welcomed Vivek Krishnani after roping him as the chief executive officer for a soon-to-be-launched film division of IN10 Media Network. "Welcome aboard Vivek. The film business is morphing into new avatars but the art of storytelling is always going to be at the heart of the human experience. Exciting times ahead. (@in10_media has been co-promoted by my family office)," he wrote while sharing a link to an article on Vivek Krishnani.
The tweet prompted several replies, and one individual wrote, "How do you manage your time? I have not understood till now Mr @anandmahindra ji." Soon, Anand Mahindra shared a reply. He wrote, "When I look back over the years, I think Time has Managed me…."
Take a look at the tweet below:
Since being posted on June 6, the tweet has received over 1,170 likes and 63 retweets. The tweet has also prompted people to share their thoughts.
"True Sir. Time cures everything. Over time one should realise one thing to be happy - If you get it enjoy it, if you dont get it dont miss it," posted an individual. "Humble words by legend.. You showed how to outnumber odds when you made up your mind. Always larger than life. Standards few can meet," commented another with a picture of Anand Mahindra.
"Shubodaya Sir. True. Where There Is A Will There's A Way. Thanks for your Contribution to the Nation & Citizens," expressed a third. "Time is the biggest power . It can convert a rising sea into a peaceful ocean," posted another.
What are your thoughts on Anand Mahindra's time management tweet?
Personalise your news feed. Follow trending topics