Bigg Boss 12, day 81: Surbhi Rana becomes the new captain of the house, wins a used car
Bigg Boss introduced two new tasks on Friday's episode. Surbhi won a task and got a used car as a prize. She also won the captaincy task and became the new captain of the house.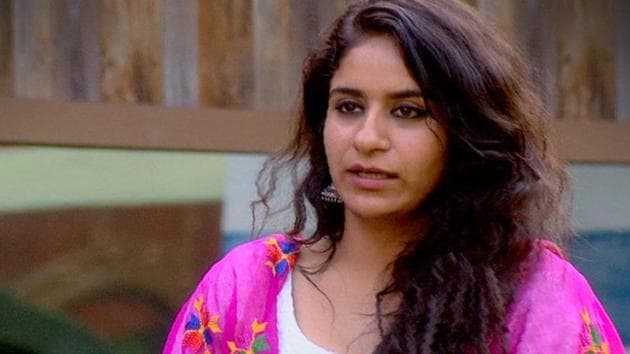 Updated on Dec 07, 2018 02:25 PM IST
It was an eventful and important day in the Bigg Boss house as it was time for appointing the new captain. After last week's captaincy task was cancelled, the new captain would not just be immune from the nominations but would also head straight to the semi final. But before that, Bigg Boss introduced an interesting task whose winner would get a used car as a prize.
The task required two teams: one was headed by Sreesanth and the other by Romil Chaudhary. The two had to build their teams by convincing contestants to join them. Interestingly, both Surbhi Rana and Rohit Suchanti joined Sreesanth's team. The contestants had to clean a used car, which was to be given to the best performer as the winning trophy. At the end, Sreesanth's team won the task and he named Surbhi as the best performer.
Finally, Bigg Boss announced the captaincy task and Romil reads out the rules. While a stage was set for Surbhi with the name Surbhi Sangeet Sabha, another stage was set for Rohit with the name Rohit Sangeet Sabha. The two had to choose a singer for their show. Jasleen Matharu agreed to sing for Rohit and Deepak Thakur decided to sing for Surbhi. A golden chair was kept in front of each stage. With every buzzer, one contestant had to rush towards the stage and vote for the person they support for captaincy along with the reasons for doing so. The singer from the team which gets the vote would then sing a song for the voter. Karanvir Bohra was the supervisor of the task.
Both Rohit and Surbhi began to convince the contestants to vote in their favour. Soon after the beginning of the task, Sreesanth and Somi Khan rushed to support Surbhi. As a vote of thanks, Deepak sang a song for Sreesanth's wife and a romantic song for Somi. Megha Dhade also registered her vote for Surbhi. At the end of the task, Surbhi was declared the new captain of the house.
Follow @htshowbiz for more
Close Story
Personalise your news feed. Follow trending topics