Elementary season 6 review: What if Sherlock Holmes loses his power to deduce?
The sixth season of Elementary returns with a problem no Sherlock Holmes till now had to deal with.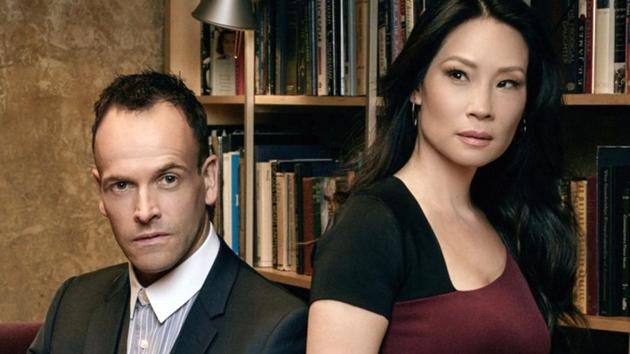 Updated on May 08, 2018 05:18 PM IST
By Jyoti Sharma Bawa
, New Delhi
What makes Sherlock Holmes such an enigma that 150 years after Arthur Conan Doyle wrote A Study in Scarlet, the detective in a deerstalker hat continues sleuthing? Whether it is BBC's postmodern take on the detective starring Benedict Cumberbatch or the Hollywood blockbusters starring the wisecracking Robert Downey Jr , it is Holmes superhuman skill set and intuitive deductions that set him apart.
What happens if Holmes' grasp on his cognitive abilities start slipping? What if a murder case comes with debilitating headaches and hallucinations? What if in the middle of speaking to a suspect, he simply forgets why he was there?
CBS' Elementary – starring Jonny Lee Miller and Lucy Liu – is going where no Sherlock has gone before. In its sixth season now, it shows Miller's Holmes suffering from post-concussion syndrome with no idea when it will get better or if it will get better. He, a recovering addict who lives a step away from giving in to his demons, is not taking it well. A particular heartbreaking scene comes early in the season when he stands in the middle of the room, failing to remember why he came there in the first place. Liu's Joan, trying to smooth it down for him, says it happens to all of us. "It doesn't happen to me," he says, with all his fear of a downward spiral reflecting in those words.
While I have watched only the first two episodes of the show till now, the emphasis is clearly on Holmes' inner world with the murder cases playing somewhat in the background. Work he must, despite his condition, because it is saving him from substance abuse and disease. This Sherlock has no wry comebacks or cavalier attitude as he deals with the pain of losing what he holds dear – his ability to solve crimes.
Another quality that has made this show special over the seasons is the relationship that Holmes and Watson share. While others have textually feminized Watson, Elementary replaces the male sidekick with a woman and made sure she was a "partner", not a sidekick anymore. Joan here is Holmes' true partner – she is as stubborn as the neurotic detective and has an insatiable curiosity. From being hired as his caretaker to his apprentice to now his partner, Liu's role has layers to it which we have rarely seen in a Watson character.
Will this show, being screened on AXN in India, ever stand up and be counted among the best Sherlock productions ever? Probably not. But it sure is going where other Sherlocks are afraid to step.
Close Story