Indian horror story: Why are naagins and witches still on TV?
As various TV serials continue to bank on supernatural elements like demons and witches to garner high ratings, we speak to industry members about what makes these themes click
tv
Updated: Apr 20, 2016 21:22 IST
When witches and demonic entities were first featured in television shows in 2015, many thought it was a passing fad. But, surprisingly, audiences lapped up those plots that included daayans, chudails, naagins and shaitaans.
Turns out, having a supernatural element is now a popular choice for TV serials. Take for instance producer Ekta Kapoor's five-month-old weekend serial, Naagin. It has broken TRP records to become the highest-grossing show on TV currently. The series will end soon, only to be replaced by a second show, again a production helmed by Ekta, which stars Mona Singh. Titled Kavach, this one is about a woman who gets possessed by a spirit.
Blast from the past
For the longest time, saas-bahu dramas have ruled the roost. But, now, these shows have also started showcasing supernatural elements. It all started with Sasuraal Simar Ka (SSK), in which Sara Khan played the role of an 'icchadhari naagin' (shape-shifter). The move helped boost the show's ratings. Since then, many shows have picked up this idea, proving that this trend is clearly here to stay.
Mouni Roy, who plays the lead role in Naagin, says, "The fantasy-fiction genre attracts a lot of young viewers, and it takes you away from the mundane. That's why historical and mythological dramas work too. These supernatural elements are part of our culture, whether you like it or not. In the west, there are vampires, witches and werewolves. Here, we have naagins."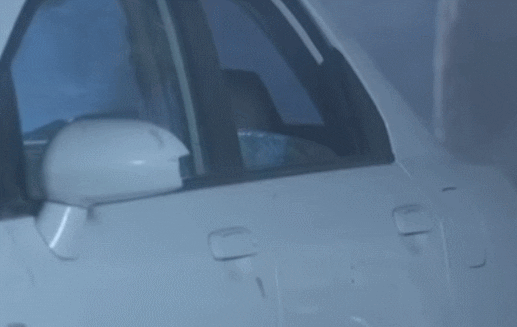 SSK's lead actor, Dipika Kakkar, also feels that there has been a shift towards the supernatural. "If you notice, every show with supernatural elements has worked," she says. So, Hamari Adhuri Kahaani has a naagin and a dayan, Yeh Kahan Aa Gaye Hum features the devil and a man who can turn into a tiger, and Vishkanya is about a woman whose blood is poisonous.
"I personally don't think urban audiences watch a lot of TV. On the other hand, our target audience has grown up on such stories," says Ekta, who knew that because Naagin was a weekend show, it had to be "more dramatic and over the top, as only then would audiences return to watch it after a week". "The visual drama is new, and it appeals to the audiences. Only the urban audiences feel a disconnect, as they love series like Game Of Thrones (GOT). You can have a mother of dragons in GOT, but not many will watch that in India," she adds.
Zee TV's Vishkanya is about a woman whose blood is poisonous and is out to exact revenge.
Read: Weird, insane and plain stupid: Hilarious plot twists on TV this week
Has TV hit a new low?
While the saas-bahu genre was termed regressive earlier, many industry insiders, including several actors, feel that this fantasy-fiction genre is a new low for the TV industry.
A senior actor, on condition of anonymity, says, "The television industry is going through a sad phase; it's taking TV backwards, unfortunately. Many established actors are unwilling to work in such serials, and are quitting [such TV shows] as their tracks change midway. We all want to do realistic shows, but, perhaps, the digital medium is the next wave that will give us [the opportunity to do] quality work."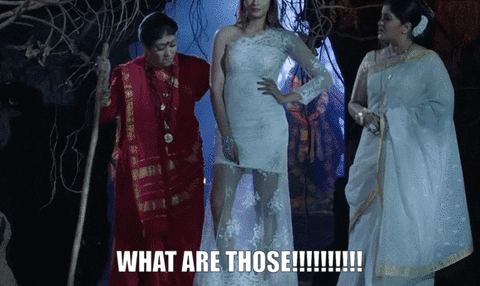 Dipika, however, disagrees, saying, "Just because such shows are being aired on TV, doesn't mean the concept is bad. And if people don't like the storylines, how do you explain the high ratings?" She admits that a certain section of the audience doesn't like these serials, "but the masses love it".
Ekta, too, agrees, and feels that "either you go with the flow or you miss out". "Everyone wants to capitalise on a trend that's working," says the producer.
Karan Kundra plays a man who turns into a tiger in Ye Kahan Aa Gaye Hum.
Mouni adds that the Indian small-screen industry also has many contemporary shows like 24, Tamanna and Sumit Sambhal Lega, among others, which have an urban appeal. "Indian TV has always had a balance of various genres. Sure, the viewership for every show isn't as high, but they do exist." She further states that supernatural concepts "aren't regressive". "Audiences are aware that nothing of this sort exists in the world. But ultimately, we have to cater to the audience; we have to give them what they want to watch," says Mouni.
Read: In case you were wondering, Hindi TV is still awful. Here's proof