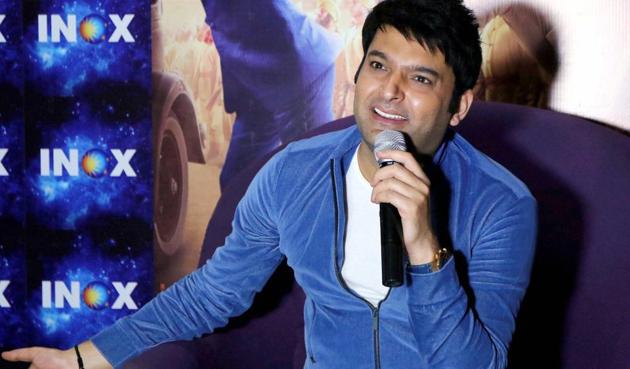 Is Kapil Sharma really fine? Comedian fails to show up for Akshay Kumar's Laughter Challenge shoot
Kapil Sharma failed to make it to Akshay Kumar's Great Indian Laughter Challenge shoot. Is his health fine as he claimed earlier.
UPDATED ON NOV 15, 2017 10:52 AM IST
Actor-comedian Kapil Sharma, who is gearing up for the release of his second Bollywood film Firangi, once again failed to appear for the shoot of Akshay Kumar's The Great Indian Laughter Challenge. Kapil's TV show was ostensibly cancelled after many such no-shows where he kept the stars waiting but could not shoot due to ill health. During the ongoing promotions for his film Firangi, he has claimed that he is fully cured now.
On Monday, he was supposed to shoot a promotional episode with the Laughter Challenge team but the crew kept waiting for him and had to eventually begin the shoot without him, according to an Indian Express report. "Kapil gave a go ahead last night and the shoot was planned for today. The team waited for a while but seeing no trace of Kapil started the acts in the hope that he could join later on. His team later in the afternoon informed that Kapil wasn't keeping well and it won't be possible for him to join the shoot. Though the team has been left disappointed, knowing Kapil's health concerns, we wish he recovers soon," the report quoted a source as saying.
Before the promotions for Firangi began, Kapil's TV show - The Kapil Sharma Show - went off air as the show's shoot was often cancelled. Kapil blamed his ill health and stress for all the sudden cancellations that happened over three months.
Akshay Kumar, Amitabh Bachchan, Shah Rukh Khan, Ajay Devgn and Emraan Hashmi, among several others, had to return from the sets of Kapil's show after their respective shoots were cancelled as the host failed to show up.
When the show was pulled off air, Sumona Chakravarti, who played Kapil's wife on the show, had said, "Yes his (Kapil's) health has not been very good and the name of the show is Kapil Sharma. Unfortunately, he is under a lot of pressure and that's fair enough. We all have our ups and downs in terms of health..It happens, sometimes you can't even afford to fall sick but the body does take a toll so it's okay, and not like he kept anyone waiting and everybody understands when someone is sick, it's genuine."
Speaking about his health at the trailer launch of his upcoming film, Kapil had said, "Shah Rukh had to come at 7, and I was on the sets at 2 pm. But at 8, I couldn't think I could do it. I couldn't perform. Same happened with Anil (Kapoor) sir. They were all very supportive. They told me to rest. It was reported that they left angrily, but they returned to check on me. Then I went to Bangalore and I locked myself in a room and started drinking a lot to hurt myself. People would tell me to come out of my office, where I locked myself. To get away from all the negativity, I would drink. In the bargain I cancelled a lot of my shows."
He said he got admitted in a Bangalore clinic and is fine now, "I had started treatment in Bangalore and had even started drinking a lot. I locked myself. I felt everyone hated me. It will take three more months to recover and currently I'm feeling a bit happy."
Earlier, Kapil shot for Bigg Boss 11 where he interacted with Salman Khan and the contestants of the show. He has also shot for a special episode of Super Dancer 2 . His second film Firangi, which also stars Ishita Dutta, Monica Gill, Edward Sonnenblick and Rajesh, is set to release on November 24.
Follow @htshowbiz for more
Close