World Malaria Day 2019: Early signs, symptoms, causes and theme
Malaria is caused by the bite of an infected female Anopheles mosquito. The Sub-Saharan Africa region sees the maximum cases and deaths related to malaria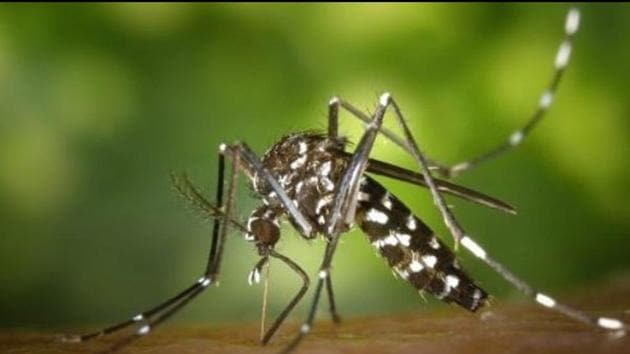 Updated on Apr 25, 2019 02:59 PM IST
World Malaria Day is observed each year on 25th April to recognise the global efforts made to control the vector-borne disease. Malaria is caused by the bite of an infected female Anopheles mosquito. The Sub-Saharan Africa region sees the maximum cases and deaths related to malaria. However, regions of South-East Asia, Western Pacific, America and Eastern Mediterranean are also majorly affected by this disease.
Symptoms of Malaria:
The first symptoms of malaria usually appear after 10-15 days after a mosquito bite. The initial symptoms include fever, headache and chills which are difficult to detect as malaria. If these symptoms are not treated within 24 hours, they can lead to serious illness and death. Children suffering from this illness may develop severe anaemia, respiratory distress or cerebral malaria. Adults who have malaria could experience multi-organ failure. Early diagnosis and treatment is the best way to curb the spread of this disease.
Theme for World Malaria Day 2019:
World Malaria Day is observed to increase awareness about this disease. Dr. Tedros, Director General of WHO described the theme of this year by saying ""Globally, the world has made incredible progress against malaria. But we are still too far from the end point we seek a world free of malaria. Every year, the global tally of new malaria cases exceeds 200 million. And every 2 minutes, a child dies from this preventable and treatable disease. The damage inflicted extends far beyond the loss of life: malaria takes a heavy toll on health systems, sapping productivity and eroding economic growth. Ultimately, investing in universal health care is the best way to ensure that all communities have access to the services they need to beat malaria. Individual and community empowerment through grassroots initiatives like "Zero malaria starts with me" can also play a critical role in driving progress."
Close Story
Personalise your news feed. Follow trending topics