61 Indian workers to be expelled from Kazakhstan over mass brawl
Sep 08, 2017 06:55 PM IST
The Indian workers were involved in a mass brawl with Kazakh colleagues after the Indians attacked a Kazakh guard who refused to let one of them out of a construction site in Astana.
Authorities in Kazakhstan have ordered the expulsion of 61 Indian workers from the country following a mass brawl at a construction site in the capital of the Central Asian republic.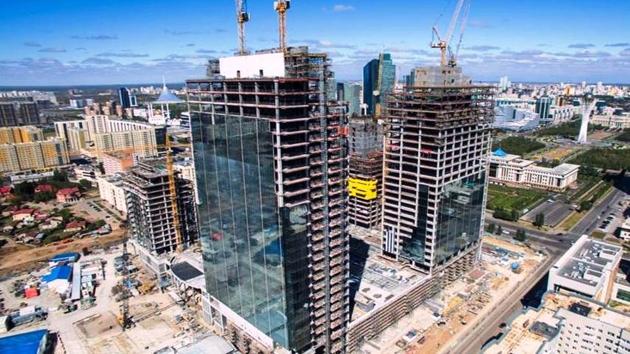 The Indians were being expelled for "disciplinary" violations and the first group of 23 workers will leave Kazakhstan by September 9, said a statement from the Astana mayor's office.
The mayor's office announced the expulsions on Friday, six days after the brawl between Indian workers and Kazakh colleagues at the construction site of the Abu Dhabi Plaza high-rise tower project, Radio Free Europe reported.
Authorities said the fight, which involved dozens of men and resulted in the deployment of riot police to control the situation, erupted after Indian workers allegedly attacked a Kazakh security guard who refused to let one of them, who was apparently drunk, out of the construction site.
Authorities said there were no major injuries but the brawl was a "rare example of mass public disorder in the capital of oil-rich Kazakhstan, where authoritarian President Nursultan Nazarbaev has ruled for more than 25 years", Radio Free Europe reported.
The statement from the mayor's office said the city administration had "warned that such a situation will not be repeated, and that foreigners have to comply with the law of the Republic of Kazakhstan, respect moral and ethical norms, and the traditions of the people of Kazakhstan".
The Astana mayor's office said the decision on the expulsions followed talks with the envoy of the United Arab Emirates and leaders of Arabtec Holding Company, which employs the Indians.
Construction of the 75-storey Abu Dhabi Plaza, which will be Central Asia's tallest tower, began in 2010 and is slated for completion by the end of this year. The construction site has already been hit by several fires.