79 school students, abducted by gunmen, freed in troubled Cameroon region
The kidnapping took place on Sunday near Bamenda, the capital of the troubled English-speaking region.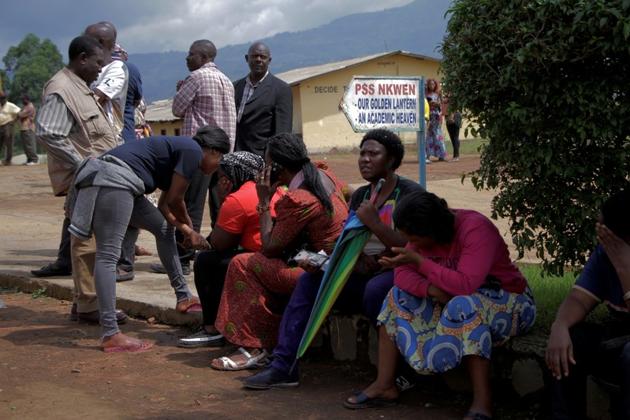 Updated on Nov 07, 2018 01:10 PM IST
Yaoundé |
Agence France-Presse
Seventy-nine school pupils abducted by gunmen this week in a troubled English-speaking region of Cameroon have been freed, the country's communications minister told AFP Wednesday.
"All 79 students have been released," said Issa Bakary Tchiroma, without giving details of the circumstances under which they were set free.
The kidnapping took place on Sunday near Bamenda, the capital of the troubled English-speaking region, according to Governor Deben Tchoffo.
A video purportedly of the kidnapped children was release on social media via men who call themselves Amba boys, a reference to the state of Ambazonia that armed separatists are trying to establish in Cameroon's northwest and southwest regions.
In the video, the kidnappers force about six of the children to give their names and the names of their parents. The children said they were kidnapped late Sunday, and did not know where they are being held.
The men who identified themselves as the kidnappers had said they would only release the children when they achieved what they wanted.
"We shall only release you after the struggle. You will be going to school now here," said the men who identified themselves as Amba boys. While the video could not be independently verified, parents reacted on social media saying they recognised their children in the video.
Hundreds have been killed in Cameroon's Anglophone regions in the past year, where violence between armed separatists and the military have increased since a government crackdown against protesters in the northwest and southwest regions who claim that as the English-speaking minority they are marginalized by the French-speaking government.
Violent separatists took up arms to destabilise the Anglophone regions to win independence for the areas they want to declare a separate state, which they call Ambazonia.
Close Story
Personalise your news feed. Follow trending topics