Block Indian sites offering 'contract cheating', UK varsities told
Oct 09, 2017 07:28 AM IST
"Contract cheating" happens when a third party completes work for a student who then submits it to an education provider as their own.
Over 100 websites and internet forums offering assignments to university students in Britain for a fee – many based in India – are to be blocked on campus computers and WiFi systems to prevent "contract cheating" — selling assignments for a fee.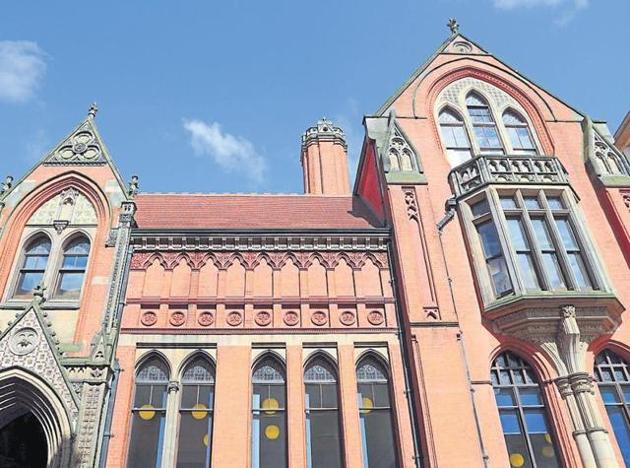 Academics told Hindustan Times that thousands of students at British universities have been using Indian expertise in IT as part of "contract cheating", whereby course assignments are contracted online for a fee, endangering the quality of degrees awarded.
The phenomenon – first reported in academic circles in 2008 by Thomas Lancaster and Robert Clarke at Birmingham City University – has become more sophisticated over the years, making it difficult to detect through usual plagiarism detection software.
"Contract cheating" happens when a third party completes work for a student who then submits it to an education provider as their own, where such input is not permitted. A student contracts the third party to provide the assessment, usually a company or individual using a website to promote themselves and receive orders.
Such companies have become known as "essay mills", even though they supply more than just essays. The common approach is for the work to be outsourced once again by the mills to individual writers, the Quality Assurance Agency (QAA), an independent body tasked with safeguarding standards and improving the quality of higher education, said.
New guidance to be published on Monday by the QAA says that the "advertising activity of essay mills has increased in recent years". It confirmed the existence of more than 100 such websites, with prices depending on the complexity of assignments and tightness of deadlines. They can range from £200 for one essay to as high as £6,750 for a PhD dissertation.
The guidance includes blocking access to "essay mills" on campuses. It says: "Attempts to access essay mill sites would be met with a message that access is prohibited…This will not prevent a student from accessing sites from their own devices.
"However, if they do try to use providers' systems, the block message will signal that the provider is aware of the sites and reinforce the importance of academic integrity. Where providers do not block sites, and students are able to access essay mills from their systems, the opposite impression may be given."
Lancaster, now at Staffordshire University, told HT: "We've observed a lot of people from India bidding to complete academic work for students. They make offers that are very appealing to students from the UK, they'll do the assignment for what is a low price for a UK student, but a good living wage for the worker in India.
"As part of my contract cheating work, I'm seeing a lot of advertising for essay mills around university campuses in the UK. Companies are handing out business cards and they're advertising to students on social media. A lot of this advertising is targeted at international students, including those from India."
Universities have plagiarism detection software, but several websites offer "plagiarism-free guarantees", or essays and assignments tested against such detection software, making it difficult for academics to confirm the authenticity of a student's work.
Universities minister Jo Johnson said: "This form of cheating is unacceptable and pernicious. It not only undermines standards in our world-class universities, but devalues the hard-earned qualifications of those who don't cheat and can even, when it leads to graduates practising with inadequate professional skills, endanger the lives of others."
"Exciting news! Hindustan Times is now on WhatsApp Channels
Subscribe today by clicking the link and stay updated with the latest news!"
Click here!
Get Latest
World News
along with
Latest News
from
India
at Hindustan Times.