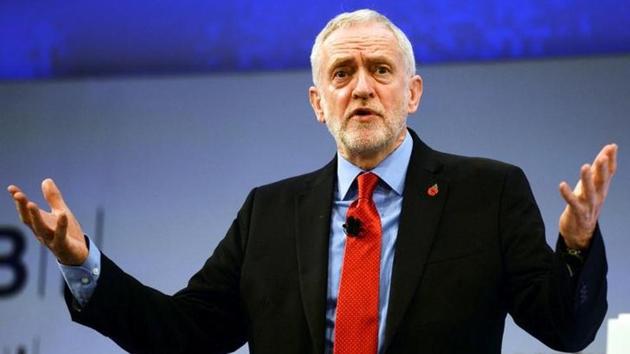 British Empire 2.0 is an insult to Commonwealth: Corbyn
Labour Party leader Jeremy Corbyn wants a reset of ties between Britain and the Commonwealth, with the relationship based on "respect, human rights and a partnership of equals".
UPDATED ON FEB 28, 2018 10:49 PM IST
Condemning the post-Brexit vision of an "Empire 2.0" articulated by some leading lights of the ruling Conservative Party, Labour leader Jeremy Corbyn told MPs from India and 24 other countries on Wednesday that the vision is an "insult to Commonwealth countries".
Calling for a reset of ties between Britain and the Commonwealth, Corbyn told the Commonwealth Parliamentarians Forum that the relationship must be based on "respect, human rights and a partnership of equals". Four Indian MPs are attending the meeting.
Corbyn's keynote speech came ahead of the April meeting of the Commonwealth heads of government (CHOGM) to be attended by Prime Minister Narendra Modi, among others. The Theresa May government is keen to leverage Commonwealth links in a future beyond its exit of the European Union.
The Labour leader condemned the vision promoted by some powerful Conservatives of "Empire 2.0" after Britain leaves the EU, calling it "an insult to Commonwealth countries", his party said.
There is a realisation that London neglected its Commonwealth links in recent decades as its membership of the European Union flourished. Its new focus on the group comprising mostly members of the erstwhile British Empire is mainly intended to partly compensate trade revenues likely to be adversely affected after the UK leaves the EU in March 2019.
Presenting Labour's vision for the Commonwealth, Corbyn said a future Labour government would work to stop illegal financial flows across countries in the group, and noted that most of the UK's bilateral investment treaties date back to the 1980s and 1990s and were in urgent need of revision.
"That is why Labour is committed to review these historic investment treaties and ensure they are fit for the 21st century: rebalancing the rights and responsibilities of investors to ensure that host communities can genuinely benefit from the opportunities that foreign investment provides," he said.
"In particular, we have affirmed our opposition to investor-state dispute settlement mechanisms in our investment relations with other countries."
The Indian MPs attending the meeting are Rajiv Pratap Rudy, OP Mathur and Mala Rajya Lakshmi Shah (all BJP) and Vivek Gupta (Trinamool Congress). India is expected to be asked to take on a greater role in the Commonwealth at the CHOGM.
Close