China happy with Modi's positive remarks but won't budge on differences
Hindustan Times, Beijing |
Sutirtho Patranobis
Jan 18, 2017 06:42 PM IST
Beijing's position on the differences currently raging – the NSG application, Masood Azhar's ban and the economic corridor with Pakistan – is not changing anytime soon.
China on Wednesday applauded Prime Minister Narendra Modi's positive remarks on bilateral ties but made it clear even before the applause ended that Beijing's position is not changing any time soon on India's Nuclear Suppliers Group membership, terrorist tag for Masood Azhar and the economic corridor with Pakistan.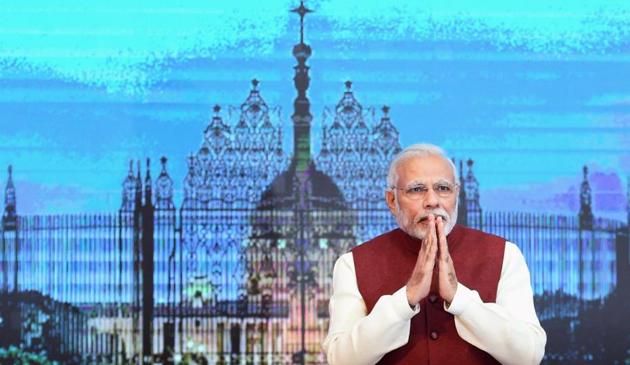 This means China will continue to block India's entry to the NSG, block Pakistan-based Masood Azhar from being designated a terrorist by the United Nations and continue building the China-Pakistan Economic Corridor (CPEC) – which passes through Pakistan occupied Kashmir – notwithstanding New Delhi's objections.
Speaking at the Raisina Dialogue on Tuesday, Modi said he saw the development of India and China as an "unprecedented opportunity for our two countries and the world".
"At the same time, it's not unnatural for two large neighbouring powers to have some differences. Both countries need to show sensitivity and respect for each other's core concerns and interests," Modi told the policy dialogue.
He added that both countries should respect each other's core interests.
It was expected China will appreciate Modi's overture and then make its point, and foreign ministry spokesperson Hua Chunying came prepared.
Hua said India and China were "expanding our cooperation" to make relations grow in a "sound and stable way".
"In this process China has been committed to respect the core interests and major concerns of each other and enhancing mutual interest and promoting cooperation. For the differences and problems, we are clear that we will remain in touch with India and properly manage these differences and resolve them through friendly consultation," she said.
But China will continue to build the CPEC, she quickly added. "Regarding CPEC, this is a project that is devised for long term development and cooperation in various fields. It is of great significance in regional connectivity and trade cooperation. It is for regional peace and development. It targets no third country and it will not affect China's position on Kashmir," she said.
On NSG, she said: "First of all we need to reach an indiscriminatory agreement applicable to all the parties. Secondly we can discuss specific cases of application .The purpose is to uphold the sanctity of the (Nuclear Non-Proliferation Treaty) regime".
On banning Azhar, she said China wants to uphold the "effectiveness" of the 1267 committee and "show some respect to the rules of procedure of the committee".
"And this issue will be resolved when all parties reach consensus. We need more time for more thorough deliberations so consensus is reached," she said.
"So these two issues shall not be stumbling blocks for China-India to develop their relationship. We need to look further and seek common ground to remain and maintain our mutually beneficial cooperation and together seek a solution to these issues".
"I think we need to try to understand from the other party's position. Respecting each other's core interest is our basic position. We have common interests as well as we also have differences. Resolve these differences through friendly consultation instead of pointing fingers at each other and accusing the other of neglecting their core interests."