China objects to visit by Taiwan MPs, says India must follow 'One-China' policy
Updated on Mar 03, 2017 03:04 PM IST
China has reacted angrily to a visit to India by a Taiwanese parliamentary delegation, warning New Delhi to follow the "One-China" policy.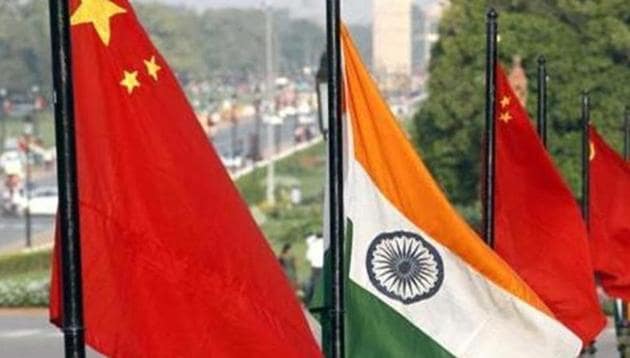 Hindustan Times, Beijing |
Sutirtho Patranobis
China has lodged a strong complaint with India over a rare visit by a Taiwanese parliamentary delegation, warning New Delhi to follow the "One-China" policy and not have any official contact with Taipei.
Beijing's anger came within hours of the state media criticising India as a "provocateur" and accusing New Delhi of playing with "fire" by hosting the Taiwanese delegation.
Sharply criticising the visit, foreign ministry spokesperson Geng Shung said Beijing had lodged a "solemn representation" with New Delhi to not have any official contact with Taiwan.
Beijing was always opposed any kind of official contact between Taiwan and countries that have diplomatic ties with China, he said.
China considers Taiwan a breakaway province, which could be reunited by force if necessary.
"We are always opposed to any form of official contacts and exchanges between countries that have diplomatic ties with China and Taiwan and we are also opposed to the establishment of any official institutions," Geng said at a regular foreign ministry news conference.
"We hope India would understand and respect China's core concerns and stick to the One-China principle and prudently deal with Taiwan-related issues and maintain sound and steady development of India-China relations."
Geng described those visiting India as "so-called legislators from Taiwan" and said: "The reason why China lodged the representation is because that we have been requiring countries that have diplomatic relations with China to fulfil their commitment to the One-China principle."
Only a handful of countries have diplomatic ties with Taiwan and like the majority, India doesn't maintain formal relations with Taiwan, an island off the southeastern coast of China that has a democratically elected government and a free press.
The de facto Indian embassy in Taipei is called the India-Taipei Association and the Taiwanese maintain the Taipei Economic Cultural Center in New Delhi.
A delegation of three women MPs from Taiwan arrived in India on Monday for a three-day visit. The leader of the delegation, Kuan Bi-Ling, said Taiwan is "totally independent".
"It (the One-China policy) is a de facto reality...We suffered a lot because of the One-China policy. We have crafted a pragmatic approach in our diplomatic engagement with major countries, including India, despite these difficulties," Kuan told the Indian media.
Hosting an official delegation from Taiwan appears to be a shift in Indian policy: In May last year, India had reportedly backtracked from sending representatives to the swearing-in ceremony of then Taiwanese president-elect Tsai Ing-wen.
The visit of the Taiwanese delegation is a possible sign that both countries are attempting to increase political engagement without New Delhi moving away from the One-China policy.
In September 2015, before she became Taiwan's first woman president, Tsai spoke about the increasing importance of India in her country's foreign policy.
"ASEAN and India are poised to become two of the world's largest economic bodies. Strengthening our overall relations is a natural choice for Taiwan as we diversify our economic and trade ties. In the future, we will form a new task force to actively pursue this policy objective," Tsai had said in a key speech at the time.
The New Southbound Policy Office (SBPO), which functions directly under the president, will focus on strengthening all-round ties with ASEAN and South Asia, particularly India, Taiwanese diplomats had then told Hindustan Times.
Earlier on Wednesday, nationalistic tabloid Global Times said India is playing with fire and will suffer losses by challenging the One-China policy and increasing engagement with Taiwan.
"At a time when new US President Donald Trump has put the brakes on challenging China over the Taiwan question, agreeing to change course and respecting the One-China policy, India stands out as a provocateur," it said.
"Some Indians view the Taiwan question as an Achilles' Heel of the mainland. India has long wanted to use the Taiwan question, the South China Sea and Dalai Lama issues as bargaining chips in dealing with China," writer Yu Ning wrote in an opinion piece for the newspaper, known to publish critical pieces on India and its policies.
"By challenging China over the Taiwan question, India is playing with fire," Yu wrote.
The newspaper blamed President Tsai for inciting India.
"Tsai is exploiting India's vigilance and strategic suspicions against China. The pro-independence leader came up with the 'new southbound policy' to ramp up trade and economic interactions in Southeast Asia, South Asia and Oceania, in which India is considered 'not one of the, but the most' important country...Tsai hopes to put pressure on the mainland by tying India and Taiwan closer."