Chinese netizens criticise Indian govt on expulsion of journalists
The Chinese government maintained a studied silence on the unprecedented expulsion, despite considerable debate on the issue on social media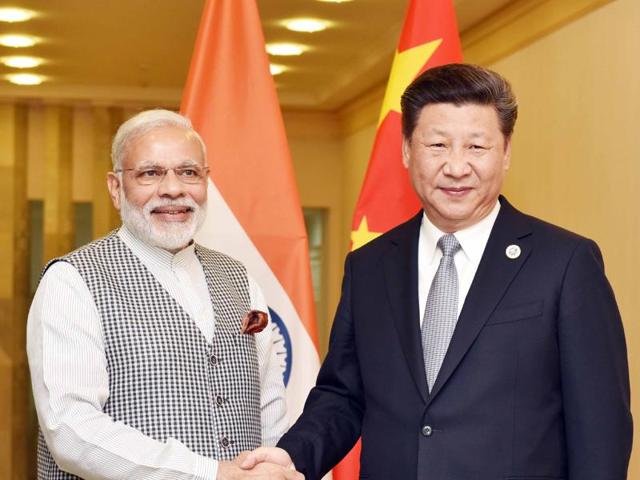 Published on Jul 26, 2016 12:18 AM IST
Hindustan Times |
, Beijing
Sutirtho Patranobis
The Chinese government on Monday maintained a studied silence on the unprecedented expulsion of three of its journalists from India, despite considerable debate on the issue on social media.
The three journalists — Wu Qiang, Tang Lu and She Yonggang — were ordered to leave India by July 31. Officials said the three were involved in activities beyond their journalistic brief.
Nationalistic tabloid The Global Times' editorials, calling India's decision a "petty" one and warning of retaliation, were shared numerous times across Weibo platforms.
Many online users said China's neighbours were creating trouble, in part a reference to the recent South China Sea arbitration which Beijing lost to Philippines.
"Just one South China Sea arbitration and surrounding nations are all disturbing China now," one user said.
Another wrote: "Our nation will be facing an era of surrounding tensions, the Sino-India border issue will certainly tighten the pressure on South and East China Sea. Seriously, you really deem Indian people idiots?"
Some poured scorn on India, talking about polluted water and lack of safety for women.
Journalists in Beijing and elsewhere reacted to the reports mostly with disbelief – some with resentment. "India has always been unfriendly to China. A colleague waited for more than six months to get a visa to work there," a journalist said.
But the Communist Party of China (CPC)-led government hasn't prevented its media or censored the topic of expulsions from its heavily monitored and censored Twitter-like Weibo social media platforms.
Chinese experts said the decision would affect Sino-India relations.
"It was a very sad and very bad news," Hu Shisheng, a south Asia expert at the government-affiliated China Institutes of Contemporary International Relations, said, adding: "I do not see any logic or reason behind it."
"The outcome might not be good. The journalists were well known in the circles of South Asian and Indian experts. One of them, Tang Lu, has been studying India for more than 20 years," Long Xingchun, director of Centre for India Studies at the China West Normal University, said.
Ye Hailin from the Chinese Academy of Social Sciences (CASS) said it will have a negative influence on bilateral ties.
"I am shocked. Personally, I don't think this is a small case," Ye, another South Asia expert said.
Experts were apprehensive that a chill could spread over India and China ties in a year when Prime Minister Narendra Modi is expected to visit China in September for the G20 summit and later President Xi Jinping is scheduled to be in Goa in October for the BRICS meeting.
Repeated requests to the Ministry of Foreign Affairs and the Xinhua news agency went unheeded.
An office-bearer at the All-China Journalists Association told HT that they were studying the reports closely and could react later this week.
Close Story