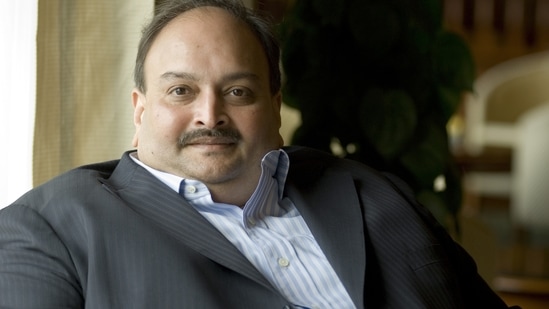 Mehul Choksi's arrival a speculation, says Antigua
Choksi, on a surety of Eastern Caribbean dollars 10,000 (

₹

275,000), has been allowed by Dominica high court to travel to Antigua to get medical treatment till he is fit to travel back
By Neeraj Chauhan
, New Delhi
UPDATED ON JUL 14, 2021 10:25 AM IST
A day after the Dominican high court granted bail to Mehul Choksi and allowed him to travel to Antigua and Barbuda for medical treatment, a senior official in Antiguan government said fugitive businessman's arrival at the island was "mere speculation".
Lionel Hurst, the chief of staff to Antigua Prime Minister Gaston Browne, told Hindustan Times over phone – "Choksi is still in Dominica. We have not been informed (of his arrival). There have been no arrangements (yet) to receive him (in Antigua). All these are mere speculations about (him) arriving on a private medical jet".
Hurst, however, refused to comment on whether Antiguan government has made a decision on Dominican court order or not yet.
Choksi, on a surety of Eastern Caribbean dollars 10,000 ( ₹275,000), has been allowed by Dominica high court to travel to Antigua to get medical treatment till he is fit to travel back. The "illegal entry" proceedings against him have also been adjourned by the court till he is fit to stand trial, the court said in its order on Monday.
He is expected to take an air ambulance to Antigua on Wednesday.
The court's order has put Antigua in a spot as Browne has repeatedly said since Choksi went missing on May 23 that his government will not accept the businessman back.
People familiar with the developments told HT although Antigua cannot stop his flight to land in its territory considering he is a citizen there, the cabinet led by Browne is likely to discuss the issue on Wednesday.
"Dominica still has jurisdiction over him and we have no idea when or if he will actually be repatriated to Antigua. We have not made any decision whether to accept or deny him entry here. Such decisions are taken by the cabinet in consultation with the ministry of legal affairs," said a senior official in Antigua, requesting anonymity.
This officer went on to say that Dominica's courts have no jurisdiction over Antigua.
"I think the courts in Dominica cannot order the authorities of Antigua to do something. But we have not received any communication yet," the officer added, insisting not to be named.
The 62-year-old businessman, wanted in India for cheating Punjab National Bank (PNB) of ₹7,080 crore, has been in the custody of Dominican authorities for illegally entering the island on May 24 and faces charges on this count. He was admitted to the Dominica-China Friendship hospital soon after and has been under treatment since May 31.
His lawyer Vijay Aggarwal said on Monday after the ruling – "Dominica courts finally upheld the rule of law and rights of a human to be treated in the medical facilities of his choice. And all attempts by various agencies did not bear fruit. There is solace in saying that all clever foxes end up as fur coats".
Topics
Close