Craving curry: Britons in France place orders by air
Updated on Jan 10, 2018 05:51 PM IST
Called "Curry By Air", the first flight will take off from Lee-on-Solent airfield on January 13, packed with food from Akash restaurant for Indian food lovers in Bordeaux.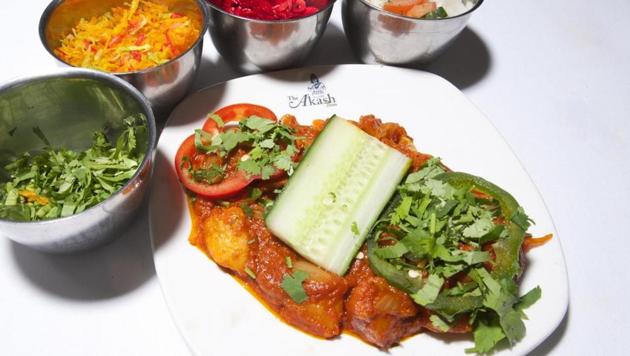 Britain's long love affair with tingling Indian food is now taking the aerial route - curry-addicted Britons based in Bordeaux miss their favourite fix so much that they have organised a special flight to have it delivered from a popular Indian restaurant in Portsmouth.
Called "Curry By Air", the flight is scheduled to take off from Lee-on-Solent airfield on January 13, packed with food from Akash restaurant. Orders are placed online, priced at £32 per person, from a choice of four curries, a vegetarian side dish and naan.
Since Sake Dean Mohamed from Patna opened London's first Indian restaurant called Hindoostane Coffee House in Marylebone in 1810, the Indian food industry has grown exponentially and is worth £4 billion today.
It is a different matter that curry in Britain stands for dishes vastly different from what they are known as back home, and at least one "Indian" dish is a purely British invention: chicken tikka masala or CTM, endowed with the status of "national dish" by former foreign secretary Robin Cook.
CTM, no surprise, is one of the four curries on offer, the others being Lamb Balti, Bangal Naga Chicken and Paneer Korai (veg). The food will be flown to Bordeaux Saucats Airfield, located in the heart of the Pessac-Léognan wine region, where it will be served to customers.
James Emery, a France-based British aviation trainer who thought of the idea with Faz Ahmed of Akash, told The Times: "Indian food in France is standardised for French tastes and I've never had anything that resembles what you get in an Indian takeaway in Britain.
"It's a bit of a hare-brained scheme but we love flying and we love curries and we thought it would get the year off to a good start. Everything is a bit miserable, what with Brexit, and I thought it would be good to have some fun."
Orders can only be placed by customers in France, organisers said. The food will be flown to Bordeaux in a Diamond DA42 aircraft operated by Iroise Aéro Formation, a flying school in France.
The CTM is also proving a major export item from Britain to France. Retailer Marks & Spencer has been reportedly selling ready-to-eat CTM meals at its outlets in Paris by the thousands, making the dish its top selling meal there.
CTM may have Indian origins but is reputed to have been invented in 1971 by a cook in Glasgow after a customer complained that his chicken dish was dry. The cook simply poured tomato soup into the dish with some spices, the customer loved it, and CTM was born.