India-born 3-year-old girl missing in Texas after she was sent out as punishment
Updated on Oct 10, 2017 09:59 AM IST
Sherin, who was born in India, was adopted by Wesley Mathews. She suffered from malnourishment before arriving in the US.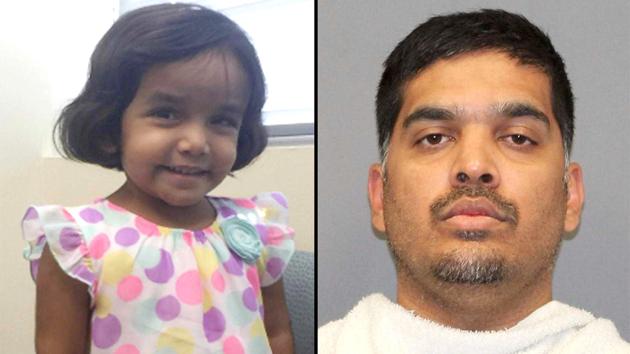 Reuters, Austin (Texas) |
Reuters
A three-year-old girl in suburban Dallas in Texas is missing after her father said he punished her for not drinking her milk by telling her to stand outside by herself at night near an alley behind her home, police said.
Wesley Mathews, 37, has been arrested for suspected child endangerment for the treatment of his daughter, Sherin. He was taken into custody on Saturday after reporting the incident to authorities and has been released on bond, according to police in Richardson, north of Dallas.
Mathews did not immediately respond to a request seeking comment.
"Mathews said he directed his daughter to stand near a large tree at approximately 3am (on Saturday) because she wouldn't drink her milk," an arrest affidavit said.
The father told police he checked on her about 15 minutes later and she was gone, the affidavit said.
About five hours after sending her outside, Mathews called police to report her missing, a police spokesman said.
Mathews told police that he had seen coyotes in the alley near where he told his daughter to stand, the affidavit said.
Sherin was born in India and had been adopted by Mathews' family. She suffered from malnourishment before arriving in the United States and is on a special diet, said Sergeant Kevin Perlich, a spokesman for the Richardson Police Department.
Personalise your news feed. Follow trending topics