Iran ready for talks 'toward peace' with Arab states says president Hassan Rouhani
Updated on May 27, 2017 10:35 PM IST
Iran's President Hassan Rouhani has told the Qatari Emir that Tehran is ready for talks with Arab nations to reach a "real agreement toward peace and brotherhood."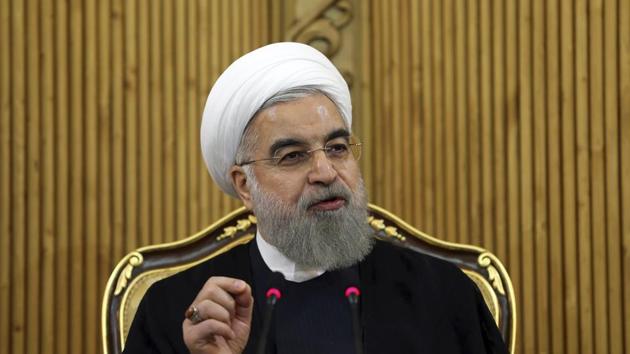 Iran's President Hassan Rouhani has told the Qatari Emir that Tehran is ready for talks with Arab nations to reach a "real agreement toward peace and brotherhood."
Rouhani's website quoted him as saying in a phone conversation with Qatar's ruler, Sheikh Tamim bin Hamad al-Thani, that the Muslim world is beset by divisions and should take steps "toward peace and brotherhood."
"In this direction we are ready for talks aimed at reaching a real agreement," Rouhani was quoted as saying.
The report added that the Qatari Emir said in response that talks between Iran and the Arab states of the Persian Gulf should continue.
Majority Shiite Iran and predominantly Sunni Saudi Arabia and the UAE supporting opposite sites in the conflicts in Syria, Yemen and elsewhere in the Middle East.
Personalise your news feed. Follow trending topics