Is Pakistan PM Nawaz Sharif's disqualification forever?
Updated on Jul 29, 2017 12:35 PM IST
Pakistan SC disqualified Nawaz Sharif after stating that he wasn't "truthful and honest" about his assets based on the findings of a Joint Investigation Team.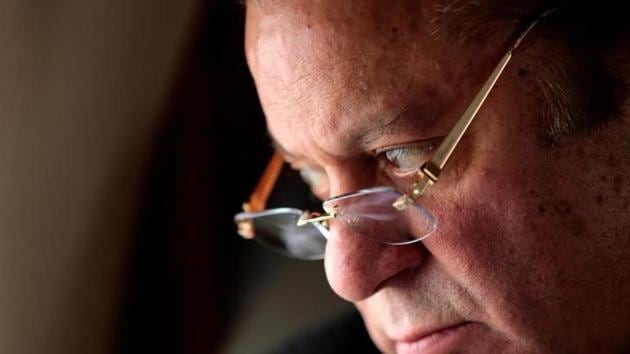 Hindustan Times, New Delhi |
Rezaul Hasan Laskar
A key question doing the rounds in Pakistani political circles since the Supreme Court disqualified Prime Minister Nawaz Sharif on Friday is whether the verdict amounts to a lifelong ban on contesting for public office.
The answer: The jury seems to be out on that one.
The top court resorted to Articles 62 and 63 of the Constitution – which were inserted by military dictator Zia-ul-Haq and state that a lawmaker can be disqualified if he is not 'sadiq' (truthful) and 'ameen' (honest) – to unseat Sharif.
The order issued by the Supreme Court stated that since Sharif had not declared his purported income from UAE-based firm Capital FZE in his nomination papers for the 2013 election, "he is disqualified to be a Member of the Majlis-e-Shoora (Parliament)" under Article 62. The order did not specify the duration of the disqualification.
If one were to go solely by precedent – the dismissal of prime minister Yousaf Raza Gilani in June 2012 by the Supreme Court under Article 63 following his conviction of contempt of court – the period of disqualification lasted five years. Last month, Pakistan's state-run APP news agency reported Gilani had again become eligible to contest polls.
But the open-ended nature of the court's order in Sharif's case led some to assume the disqualification amounted to a lifelong ban on his political career.
Even seasoned lawyers appeared "to be confused" but some said the issue needed determination since the question had long been pending before a larger bench of the Supreme Court, the Dawn newspaper reported on Saturday.
Tariq Mehmood, a former president of the Supreme Court Bar Association, said the larger bench was dealing with a number of cases in which the "moot point was to determine whether disqualification under Article 62(1)(f) of the Constitution was perpetual or not".
Former chief justice Anwar Zaheer Jamali, while hearing one such case, had wondered how anyone could be disqualified from participating in elections forever on the basis of Articles 62 and 63 and said people could reform themselves to be qualified under the provisions after being disqualified at some point of time, the report said.
Senior lawyer Raheel Kamran Sheikh indicated the confusion originated from ambiguous nature of Articles 62 and 63.
While Article 63 states the disqualification is for five years, Article 62 does not specify the period of disqualification. He too noted some cases were pending to determine whether disqualification under Article 62 should be restricted to the current election or to should be forever.
Sheikh said the Supreme Court was "in a Catch-22 situation" since, by citing the reasons for disqualifying Sharif, it had "lowered the threshold for ineligibility of elected members to such an extent that too many heads might start rolling in future".
Through the verdict, the balance of power had been tilted in favour of the Supreme Court and the qualification of parliamentarians had been threatened, he added.
The vice chairman of the Pakistan Bar Council, Ahsan Bhoon, however, contended Sharif's disqualification was forever. To substantiate his view, he cited a 2013 case in which former chief justice Iftikhar Muhammad Chaudhry had said that under Article 63, there were certain disqualifications which were temporary whereas disqualification under Article 62 was permanent.
Former additional attorney general Tariq Khokhar too said Sharif had been disqualified for life since ineligibility for not being 'sadiq' and 'ameen' was forever.
Close Story
Personalise your news feed. Follow trending topics