Pakistan clears Saudi move to make Raheel Sharif head of Islamic Military Alliance
Updated on Apr 01, 2017 03:53 PM IST
Pakistan has approved Saudi Arabia's request to make former army chief Raheel Sharif the head of the 39-nation Islamic Military Alliance.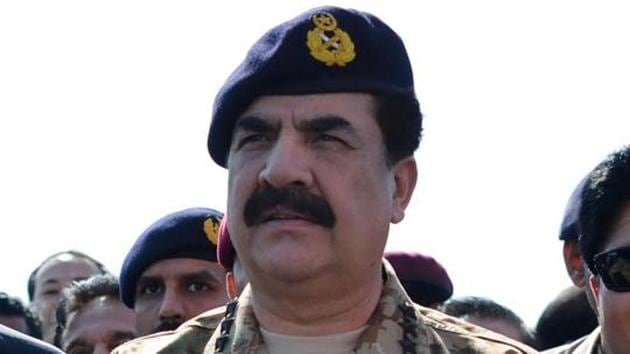 The Pakistan government has cleared a move to make former army chief Gen Raheel Sharif the head of a military alliance of 39 Muslim countries created by Saudi Arabia, defence minister Khawaja Asif has said.
Soon after Sharif completed his term last year, it was reported in December that he would lead the Islamic Military Alliance, which was formed by the Saudis in 2015 to fight terrorism, especially the Islamic State and other groups.
Asif told Geo News channel on Saturday that Pakistan had cleared the move to make Sharif, 60, the head of the alliance.
"They (Saudi Arabia) had made a written request and we have given our consent to the Saudi government in writing," he said. Though the formalities were yet to be completed, the government had decided in-principle to clear the move.
Asif said this would be an "arrangement" between the two governments and it is "only a matter of time" before Sharif takes up the appointment. The structure of the Islamic Military Alliance is still not in place and Sharif is expected to give it shape, he added.
The defence minister, who had visited Saudi Arabia earlier this year, said the advisory board of the Islamic Military Alliance, comprising the defence ministers of member countries, is expected to meet in May.
Turkey, Egypt, Bangladesh, Sudan, the United Arab Emirates and Malaysia are among the members of the alliance, which has a command centre in Riyadh. Saudi defence minister Mohammad bin Salman Al Saud had said in 2015 that the alliance will tackle "the Islamic world's problem with terrorism and will be a partner in the worldwide fight against this scourge".
Earlier this month, there were reports that the Pakistan Army will send a brigade of about 3,000 combat troops to Saudi Arabia to strengthen defences along the kingdom's vulnerable southern border with Yemen in the face of threats from the Islamic State and Houthi rebels.
This will not be the first time that Pakistani troops will be deployed to Saudi Arabia. Pakistani troops train and advise Saudi military personnel and sources told Hindustan Times that about 2,000 Pakistani officers and soldiers are currently in the kingdom.
Military ruler Zia ul-Haq sent an elite armoured brigade to Saudi Arabia at King Fahd's request after terrorists besieged the Grand Mosque complex in Mecca and the Iranian revolution in 1979. The brigade was deployed for a decade and some 40,000 soldiers served in it.
Personalise your news feed. Follow trending topics