Pakistan removes Princeton economist, a minority Ahmadi, from economic council
Hindustan Times, Islamabad |
Imtiaz Ahmad
Sep 07, 2018 11:46 PM IST
The Pakistan government had picked Atif Mian to join an 18-member council to advise prime minister Imran Khan.
The Pakistan government on Friday removed well-known economist Atif Mian from the Economic Advisory Council (EAC) led by Prime Minister Imran Khan due to pressure from religious hardliners because the expert is an Ahmadi.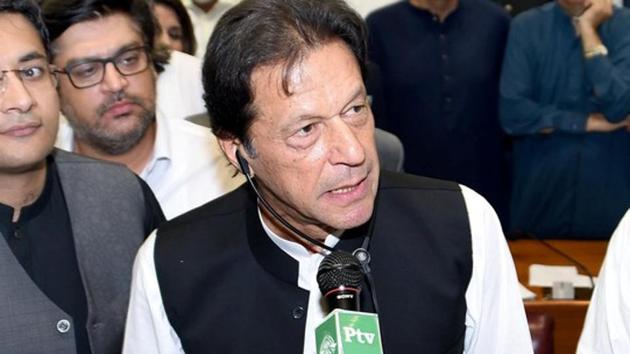 Faisal Javed Khan, a lawmaker from the ruling Pakistan Tehreek-e-Insaf, announced Mian, an MIT-educated Pakistani-American economics professor at Princeton University, was asked to step down.
Stay tuned with breaking news on HT Channel on Facebook.
Join Now
Mian tweeted he resigned from the EAC for "the sake of the stability" of the government, which was "facing a lot of adverse pressure regarding my appointment from the Mullahs…and their supporters".
Angered by the development, Asim Ijaz Khawaja, a Sunni Muslim economist who teaches at Harvard Kennedy School, quit the EAC. "Personally as a Muslim I can't justify this," he tweeted.
Information minister Fawad Chaudhry said the government decided to withdraw Mian's nomination because it wants to avoid divisions. Chaudhry, who earlier strongly defended the appointment and insisted that religious minorities have as much right to hold official posts as the majority, said Ahmadis did not believe in the finality of prophethood and were not good choices for important posts.
Khan set up the 18-member EAC to seek guidance for improving Pakistan's ailing economy. The body included 11 economists and seven officials.
Ahmadis have been declared non-Muslims in Pakistan and have long faced persecution. They consider themselves Muslims but their beliefs are seen as blasphemous in most Islamic schools of thought.
Hours after the announcement, Khan appeared on TV to appeal to non-resident Pakistanis to donate to build new dams. Pakistan has storage capacity for 30 days for water while the safe period is 120 days and India has a capacity of 90 days, Khan said.
There are some nine million non-resident Pakistanis and if each one donates $1,000 dollars, Pakistan will have money to build dams and dollars to "fix our reserves so we do not need to take any loans", he added.