Trump thinks Nigerians live in mud huts and all Haitians have Aids
Hindustan Times, New Delhi |
HT Correspondent
Dec 24, 2017 04:30 PM IST
Trump reportedly made the remarks at the Oval Office, during a discussion on the number of foreigners who had entered the country since he had been sworn in.
US President Donald Trump is under fire for yet another faux pas, reportedly saying Nigerians "live in mud huts" and Haitians "all have Aids", and that too at a White House meeting on immigration.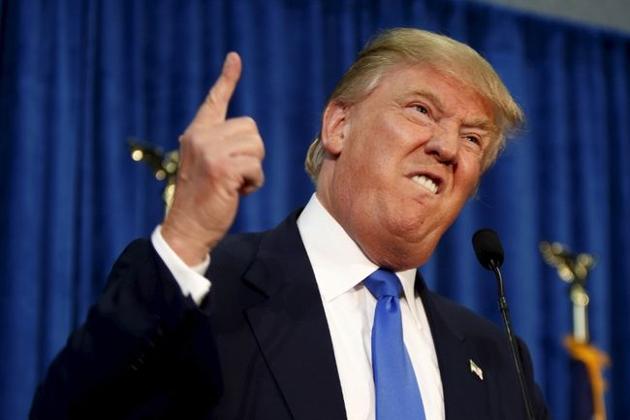 Trump, during a discussion at the Oval Office in June, was angry at the number of foreigners who had entered the country in the period since he had been sworn in, said a report in The New York Times on Saturday.
He told his national security team that it was "making a mockery of his pledge" to stop people from certain Muslim-majority countries from entering the US.
Trump began reading out the number of foreigners who had entered the country since January, according to officials present at the meeting.
While reading that 15,000 Haitians had visited the US, he grumbled they "all have Aids".
And reacting to the number of Nigerians who had entered the US — 40,000 — he exclaimed that they would "never go back to their mud huts in Africa."
John Kelly, who was then serving as the homeland security secretary, and secretary of state Rex Tillerson tried to explain to Trump that most of these travellers were tourists making one-time visits.
However, all that served to do was to let tempers flare, resulting in the Oval Office being cleared of all but Trump, his domestic policy adviser Stephen Miller, Kelly and Tillerson.
Staff members say they could hear them arguing furiously, the NYT report said.
The White House has strenuously denied the reports.
"Gen Kelly, Gen McMaster, secretary Tillerson, secretary Nielsen and all other senior staff actually in the meeting deny these outrageous claims," NYT quoted White House press secretary Sarah Huckabee Sanders as saying, referring to the current White House chief of staff and the national security adviser. "It's both sad and telling The New York Times would print the lies of their anonymous 'sources' anyway."
However, the damage has been done. The racist comments — whether actually uttered by him or not — have already provoked a backlash.
"He's basically saying, 'You people of colour coming to America seeking the American dream are a threat to the white people,'" Frank Sharry, the executive director of America's Voice, a pro-immigration group, told New York-based Daily News.
Democrat lawmaker Joe Crowley tweeted: "These comments are beneath the office of the President. The America I know welcomes those fleeing conflict and disaster with open arms. President Trump is once again embarrassing our nation at home and abroad."