Pakistan Taliban chief who ordered attack on Malala Yousafzai killed by US
The Express Tribune says US drone strike that took place in the Nur Gul Kalay village of Dangam district killed chief of Pakistani Taliban Maulana Fazlullah and four other Tehreek-e-Taliban commanders.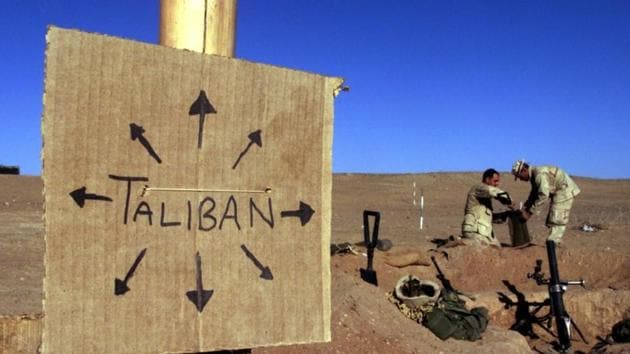 Updated on Jun 15, 2018 11:23 PM IST
Hindustan Times, Islamabad |
Imtiaz Ahmad
Pakistani Taliban chief Mullah Fazlullah, who ordered the attack on Nobel Peace Prize winner Malala Yousafzai, has been killed in a US drone strike in Afghanistan, senior Afghan officials said on Friday.
Fazlullah, the head of the outlawed Tehreek-e-Taliban Pakistan (TTP), was reportedly travelling in a vehicle with four commanders when they were targeted by a drone at 11 pm on June 13 in Kunar province, which borders Pakistan.
Afghan President Ashraf Ghani called Pakistan's caretake premier Nasir-ul-Mulk and army chief Gen Qamar Bajwa and shared the news about the killing of Fazlullah in the drone strike. A statement from the Pakistani military described it as a "positive development" that would bring "relief to scores of Pakistani families who fell victims to TTP terror".
The drone strike was also confirmed by Afghan defence ministry spokesperson Mohammad Radmanish. "A US drone strike in Afghanistan's northeastern Kunar province has killed the leader of the TTP," he told CNN.
Local media quoted Lt Col Martin O'Donnell, a spokesman for US forces in Afghanistan, as saying that a counterterrorism strike in Kunar on June 13 had "targeted a senior leader of a designated terrorist organization".
Fazlullah was named the TTP chief after commander Hakimullah Mehsud was killed in a drone strike in November 2013. He had a reputation as a ruthless commander prepared to do anything to enforce his uncompromising interpretation of Islamic law.
Also known as Mullah Radio for his fiery sermons on an illegal FM network, Fazlullah rose to prominence when he set up a parallel administration in Swat Valley of Khyber-Pakhtunkhwa province in 2007. His followers operated courts that sentenced dozens of people to death, and his opponents were publicly executed and their bodies left at Swat's main square.
He had been on the run since his fighters were routed in a military operation in Swat in 2009.
Fazlullah had been designated a global terrorist by the US, which offered a bounty of $5 million for him in March. In 2012, the TTP under his command made an unsuccessful attempt to kill Malala Yousufzai, who had been writing a blog chronicling the horrors of life under the Taliban. Fazlullah was also blamed for ordering the 2014 assault on an army-run school in Peshawar that killed nearly 150 people, most of them children.
The drone strike came amid a seven-day ceasefire between the Afghan Taliban and government forces to allow citizens to observe the last days of Ramzan and the Eid holidays peacefully. A statement from the US forces said the strike did not put the ceasefire at risk as the truce does not cover counter-terrorism efforts targeting other militant groups.
Close Story