Cruise ship with New Zealand, Australia passengers stranded. Cause: Biofoul
Published on Jan 02, 2023 11:06 AM IST
Viking Orion Cruise Ship Stranded: The biofoul is an accumulation of microorganisms, plants, algae or small animals.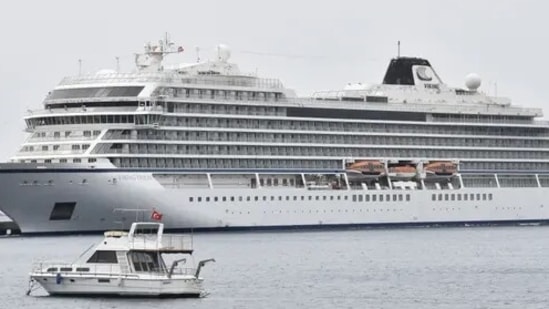 Passengers on a luxury New Year's cruise around New Zealand and Australia have been stranded on board for a week because of a "marine growth" on the ship's hull, AFP reported. The biofoul- an accumulation of microorganisms, plants, algae or small animals- was removed by divers while the ship was anchored in international waters, the Australian government said.
Read more: Canada bans foreigners from buying residential properties. There are exceptions
The cleaning was required to protect Australia's waters from "potentially harmful marine organisms", the fisheries department said, as per AFP. The cruise ship- a nine-deck Viking Orion- was built in 2018 with a spa, theatre, sports deck and pool. It left Auckland on December 23, according to tracking website vesselfinder.com but when the ship made no port calls since leaving New Zealand's capital Wellington on December 26, it was found that it apparently missing scheduled stops in Christchurch, Dunedin and the Tasmanian state capital of Hobart.
Read more: Dubai's abrupt change on alcohol, U-turn on personal liquor licence: Here's why
After the cleaning process in waters off the South Australian state capital Adelaide, the cruise ship is finally expected to arrive in Melbourne later on Tuesday, Australian government said.
The company Viking also confirmed that it had to remove "a limited amount of standard marine growth" from the hull.
"While the ship needed to miss several stops on this itinerary in order for the required cleaning to be conducted, she is expected to resume the current itinerary," Viking said in a statement as per AFP.
"Viking is working directly with guests on compensation for the impact to their voyage," the company said.
Topics