We want peace, says Pakistan foreign minister. Follows up with a sharp message
Islamabad |
HTC & Agencies
Feb 24, 2019 11:40 PM IST
Pakistan foreign minister asked the Indian politicians to counsel the BJP-led government in New Delhi to follow restraint.
Pakistan wants peace, but India is creating a "war frenzy", foreign minister Shah Mahmood Qureshi claimed on Sunday, amidst simmering tensions between the two countries following the Pulwama terror attack that killed 40 Central Reserve Police Force (CRPF) personnel.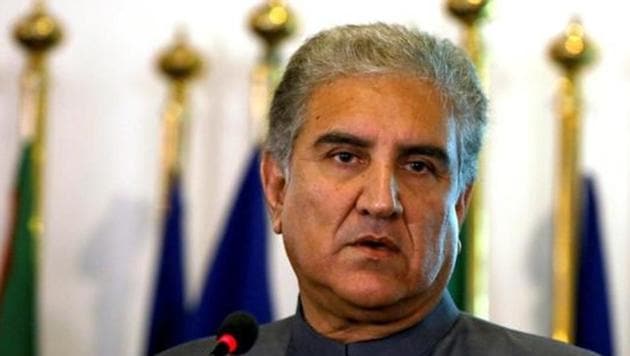 Addressing the media, Qureshi also said Pakistan was trying to defuse tensions and has written to the United Nations, seeking the world body's intervention.
The local media reported that Pakistan's Foreign Office has set up a crisis management cell in view of heightened tensions. An official at the FO spokesman's office confirmed the development.
Tensions between the neighbours have spiralled in the wake of the suicide attack by Pakistan-based terror group Jaish-e-Mohammed (JeM) on a CRPF convoy, an attack the sparked outrage in India.
Days after the attack, Prime Minister Narendra Modi said security forces were given a free hand to avenge the dastardly act. In a recent meeting, Pakistan's National Security Committee authorised the armed forces to respond to any Indian action.
Pakistan's Army Chief Gen Qamar Bajwa visited Line of Control to review the preparedness and morale of troops.
"Pakistan wants peace and I want to give clear message that India is creating war frenzy but if it thinks that it can bring Pakistan under pressure or browbeat us, then it should get rid of this notion because this nation is united like a fist," Qureshi said.
Qureshi has also initiated regional outreach to Saarc countries, and has spoken to his Sri Lankan and Nepalese counterparts. In a letter to the United Nations high commissioner for human rights, Qureshi has said the Indian government chose to immediately externalise blame for the Pulwama attack without investigation.