16 Indians moved out from Iraq, Modi takes stock
Updated on Jun 21, 2014 09:37 AM IST
PM Narendra Modi chaired a high-level meeting Friday to assess the government's efforts to rescue 40 Indian workers abducted from the Iraqi city of Mosul. Govt on overdrive to rescue Indians trapped in Iraq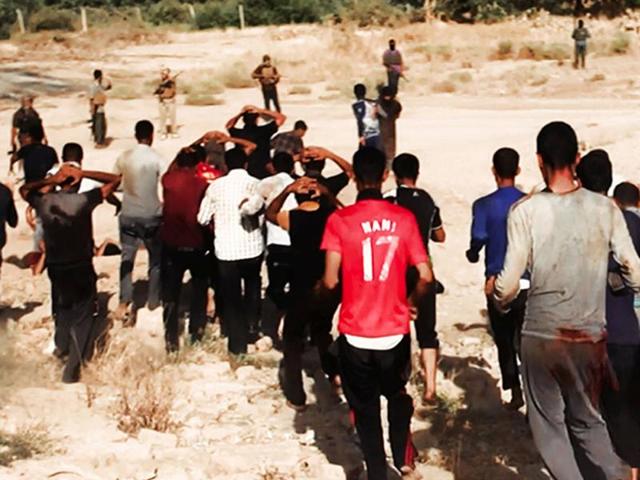 PM Narendra Modi chaired a high-level meeting Friday to assess the government's efforts to rescue 40 Indian workers abducted from the Iraqi city of Mosul – overrun by Sunni militants. Their rescue and safety of the stranded Indians, Modi said, was "high priority" for the government.
"The government has established contacts with the Sunni rebels through local Iraqi channels and the next 48 hours may yield results,'' a government official told HT.

The humanitarian agency Red Crescent (IRCS), which first informed India about the abduction, however, told HT that there is still no confirmation of where the Indians are being held by their captors.

Read:Indians abducted in Iraq traced, being held with other nationalities

"We are in touch with local community leaders but still don't have any information on their whereabouts,'' IRCS president Dr Yaseen Abbass told HT.

Ministry of external affairs (MEA) spokesperson Syed Akbaruddin, while confirming HT's report that one of the 40 workers had managed to escape, said that "all the Indians were safe."
Confusion has marked India's response to the abductions. The hostage crisis came within weeks of its ambassador Ajay Kumar's posting to Baghdad.
New Delhi had to quickly fly out his predecessor Suresh Reddy, a seasoned diplomat with wide knowledge of various outfits in the Middle East."

Read:One Indian worker among 40 abducted in Iraq flees; in touch with MEA

Efforts were further hampered after Indian diplomats were told to stay within the embassy compound in Baghdad, forcing MEA officials to rely on humanitarian agencies like the IRCS for information.
"We are knocking on front door, back door and on all trap doors," Akbaruddin told HT.
In the absence of a central contact point, the government even reached out to Turkey, which managed to rescue its citizens kidnapped by ISIS militants.

Meanwhile, 16 stranded Indians were evacuated from violence-hit areas of Baiji and Anbar.

Akbaruddin also said that Iraq seemed "amenable" to India's request to relax visa norms so it could quickly evacuate those who wanted to leave the country.

The Centre, meanwhile, said it would give financial assistance to all Indians who wanted to leave Iraq.
It also banned Indian workers from going to Iraq for a month.
Home minister Rajnath Singh, external affairs minister Sushma Swaraj, NSA Ajit Doval and foreign secretary Sujatha Singh attended the over one-hour long meeting.

Read: Iraq horror hits home, 40 Indians abducted
Govt on overdrive to rescue Indians trapped in Iraq
Full coverage:Iraq on the brink
Personalise your news feed. Follow trending topics