'Once in a blue moon': Albino sparrow spotted in Melbourne
Ornithologist Bob Winters says the rare bird is under threat due to its lack of camouflage and genetic mutation that weakens its flight.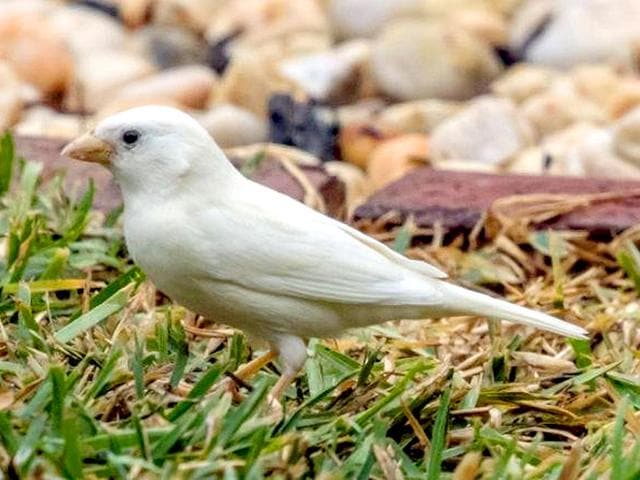 Updated on May 25, 2015 04:00 PM IST
A pure white sparrow- Albino was spotted at Sanctuary Lakes near Melbourne on Monday. A birdwatching expert and environmentalist, Bob Winters photographed the rare animal after his friend alerted him of the sparrow's presence.
"It's a very nervous animal, understandably, so I had to try for quite a few days to get some photos," said Winters, adding that pure white sparrows have been seen globally only "once in a blue moon". Australian media said there had been a handful of confirmed sightings of the bird across the world, including one reported in Britain in 2010.
Winters judged the bird as six or seven months old which in itself was an achievement, considering its lack of camouflage and disabilities that come with genetic mutation.
"This bird has got so many disadvantages. They usually get kicked out of the nest because they're different and it has fragile feathers that make it quite difficult to fly," he said. "Probably no one wants to breed with it, and it's easy pickings for a bird of prey."
Albinism is a recessive characteristic which only shows up when a bird inherits the albino gene from both parents. It affects all the pigments, with albino birds showing no colour whatsoever. They also have pale pink or reddish eyes, legs and a pale bill.
Close Story
Personalise your news feed. Follow trending topics