If there's one sure thing this year, it's Fantastic Beasts and Where to Find Them. The Harry Potter spin-off has slowly been building steam, and just dropped its second trailer.
Immediately, the difference is clear. More effects work has been done: 1920s New York finally looks like 1920s New York, the magic looks magical, the characters are better defined and the story has become clearer. It's odd then, that Warner Bros still insists on calling this a 'teaser trailer'.
Fantastic Beasts trailer: Harry Potter prequel had us at Lumos Maxima
Watch the trailer here
Fantastic Beasts, like the recent Rogue One: A Star Wars Story trailer, does one thing really well: Fan service. It's full of nifty little nods to the series that is loved by so many. Newt Scamander, our 'magizoologist' hero, like Hagrid, was expelled from Hogwarts for harbouring a magical creature. But one professor stood by him. Even before his name is uttered by Colin Farrell, we know who it's going to be. Raise your butterbeers and treat yourself to a chocolate frog because it really looks like Albus Dumbledore is going to be in this movie.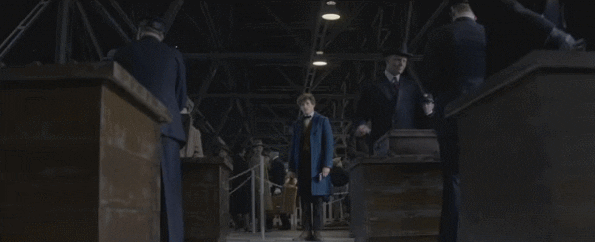 And that's not all: The movie almost looks like an immigration tale. Just like Don Corleone, Scamander comes to New York City on a boat, goes through the same immigration procedures and finds himself in an alien new land, chased by ministry officials, albeit with a little more 'baggage'. He is aided by a muggle and two Luna Lovegood-like sisters: A perfect central team to follow in the footsteps of Harry, Ron and Hermione.
It seems more like the earlier Potter films, not as dark and more adventurous. Yes, there is going to be a lot of politics (it's a JK Rowling story after all), but then there's also going to be a bunch of wizarding duels and Scamander (who might be an animagus) jumping off roofs. And did we mention the return of the classic John Williams theme?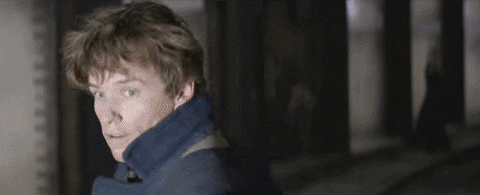 First Rogue One: A Star Wars Story trailer is out! We are all rebels now
Fantastic Beasts and Where to Find Them arrives in theatres this November. The film is directed by franchise veteran David Yates and stars Eddie Redmayne, Katherine Waterston, Alison Sudol, Dan Fogler, Ezra Miller, Samantha Morton, Jon Voight, Ron Perlman, Carmen Ejogo, Jenn Murray and Faith Wood-Blagrove.
Follow @htshowbiz for more