The new X-Men: Apocalypse trailer is out and it really, really wants you to believe that you'll never see another X-Men movie again. We all know that isn't true but it can't stop us from enjoying every minute of this trailer.
It has been more than a decade since we were introduced to these characters and now, it is all coming to an end. Where this trailer really succeeds is when it hits us smack in the face with nostalgia. They know we've loved these characters for years, and the chance that they might fall to an adversary unlike any they've fought before is enough to get us invested.
Watch the trailer here
Aside from being what looks like the biggest, most effects-heavy X-Men movie yet, Apocalypse also looks like it's a solid drama. Take away all those amazing-looking showdowns and something tells us this movie will still hold up.
The X-Men are a team. That's how we like them. Every character is fleshed out and relatable. That's the strength of this series. And now, director Bryan Singer is leaving no stone unturned. It really looks like this movie is going to be the epic sendoff these characters deserve - and we deserve - for sticking with them for so long. There might even be tears.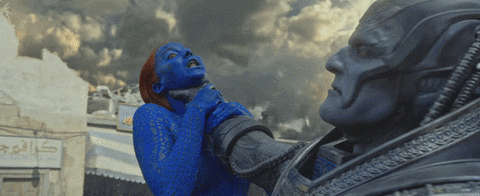 Obviously, the X-Men movies will never go away - they've given us great looks at the future cast. That's just how they're designed. This is both the end of an era and the beginning of something new. Professor X has never looked this menacing. Magneto has never looked this vulnerable. It's time for them to unite. This is what we've been waiting for.
Read: X-Men Apocalypse trailer: Even J-Law can't save the world
Follow @htshowbiz for more