5 things you must know about Dawood Ibrahim
With the spotlight back on Ibrahim, here are five facts about the main accused in the 1993 Mumbai blasts that you must know: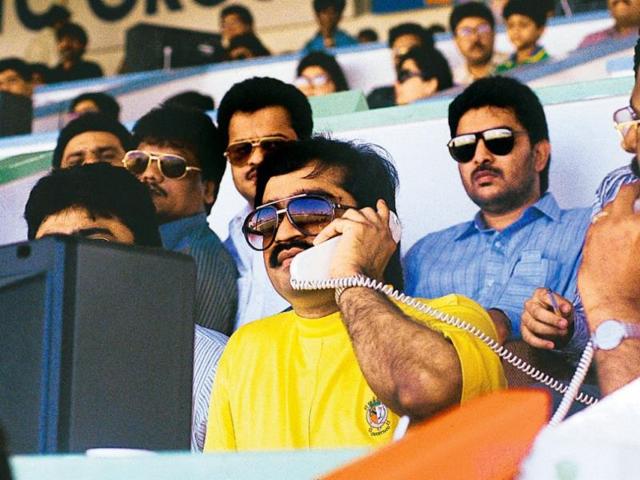 Updated on Aug 22, 2015 11:45 AM IST
Pakistan has persistently said Dawood Ibrahim is not sheltering in the country but intelligence documents accessed by Hindustan Times show that the mob boss is living in the uptown Clifton neighbourhood of Karachi.

With the spotlight back on Ibrahim, here are five facts about the main accused in the 1993 Mumbai blasts that you must know:

A police officer's son to India's most-wanted man
Ibrahim was born on December 26, 1955 to a police head constable in Ratnagiri district of Maharashtra. He belongs to the Konkani Muslim community and started off as a criminal in Mumbai's Karim Lala gang. He soon expanded his activities and entered 'hawala' trade and smuggling.

He is on Interpol's wanted list. In 2011, he was at the number 3 position in Forbes' list of the world's top 10 dreaded criminals.

HT Exclusive | Phone bill, passports nail Dawood lie; India has proof he lives in Pak

1993 Mumbai serial blasts
Ibrahim allegedly masterminded the 1993 Mumbai bombings that killed 257 people and left hundreds of others injured. He is believed to have planned, financed and organised the blasts with the help of Pakistan's Inter-Services Intelligence (ISI) agency.
When Yakub Memon was hanged last month for his role in the 1993 blasts, sections of civil society criticised it, saying Ibrahim, and not Memon, should have been hanged.

The "global terrorist"
Ibrahim shifted to Dubai and started his "D-Company", believed to be one of the largest organised crime syndicates in Southeast Asia. His empire straddles the UAE, India and Pakistan.
In 2003, the US government named Ibrahim as a "Specially Designated Global Terrorist" and froze his assets in the country.
"This designation signals our commitment to identifying and attacking the financial ties between the criminal underworld and terrorism," said Juan Zarate, the then deputy assistant secretary for terrorist financing and financial crimes.
"We are calling on the international community to stop the flow of dirty money that kills. For the Ibrahim syndicate, the business of terrorism forms part of their larger criminal enterprise, which must be dismantled."

Ibrahim's links with Islamic terrorists
A factsheet compiled by the US treasury department in 2002 said Ibrahim "has found common cause with al-Qaeda, sharing his smuggling routes with the terror syndicate and funding attacks by Islamic extremists aimed at destabilising the Indian government".
The factsheet said he had "financially supported Islamic militant groups working against India" such as the Lashkar-e-Taiba.
It further noted, "The syndicate's smuggling routes from South Asia, the Middle East and Africa are shared with Osama bin Laden and his terrorist network. Successful routes established over recent years by Ibrahim's syndicate have been subsequently utilised by bin Laden. A financial arrangement was reportedly brokered to facilitate the latter's usage of these routes. In the late 1990's, Ibrahim travelled in Afghanistan under the protection of the Taliban."

Cricket and Bollywood
Ibrahim has always lived the good life. He was once a prominent face at the Sharjah cricket stadium, seen rubbing shoulders with the high and mighty during India-Pakistan matches.
His influence over Bollywood has been talked about, and there have been whispers that he financed many films in Mumbai.
Ibrahim was once linked to Bollywood actress Mandakini, besides other people from tinsel town.
There have been several Hindi films based on his life, including Company, D, and D Day.

Read | Dawood dossier: Cong calls it facesaver, BJP says it's 'irrefutable'
Close Story