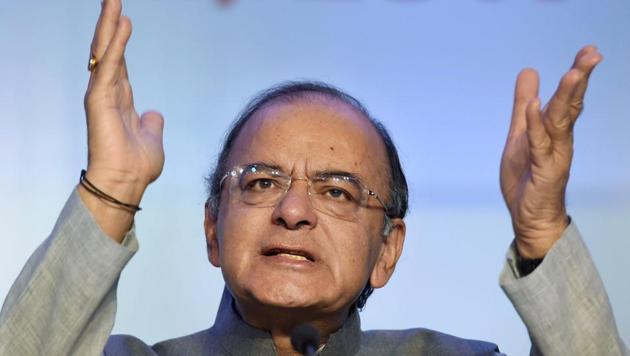 Can just electoral bonds cleanse political funding in India?
A last-minute amendment in the Finance Bill made quietly, which removes the cap of 7.5% of average three years profit that a company can donate to a political party has raised alarm
By SY Quraishi
UPDATED ON APR 14, 2017 09:15 AM IST
One of the most significant features of Union budget 2017 was the intention to increase transparency in electoral funding. When it was presented last month, it seemed like a good beginning towards cleansing politics of money power. At that time, the finance minister had strongly acknowledged that a transparent method of funding political parties is vital to the system of free and fair elections. He also expressed concern that even 70 years after Independence, the country has not been able to evolve one. He said that political parties continue to receive most of their funds through anonymous donations which are shown in cash. The finance minister categorically stated: "An effort, therefore, is required to be made to cleanse the system of political funding in India."
The most significant proposal was to issue electoral bonds which the donors could purchase from authorised banks. These bonds will be redeemable only in the designated account of a registered party within a short time that the finance minister specified as 3-4 weeks. This will stop cash payments which were subject to abuse. Till now, all donations above Rs20,000 are disclosed by the political parties to the Election Commission.
Questions were raised on whether donation through bonds would be disclosed to the Election Commission as well. Under section 182 of the Companies Act, no political donation can be made unless the board of directors passes a resolution authorising such a payment. The minutes of the meeting being in public domain, it's hoped that donations through bond will be transparent. The full operational details, however, would be known only after the scheme is framed by the government of India.
Today what has raised alarm is a last-minute amendment in the Finance Bill made quietly, which removes the cap of 7.5% of average three years profit that a company can donate to a political party. Experts are questioning this move, especially when the identity of the recipient will be kept a secret.
The finance minister, in his reply to a Rajya Sabha debate, assured the house that all the concerns will be addressed in the Electoral Bonds Scheme being formulated. He invited suggestions from every one assuring that their concerns will be addressed.
The government putting the transparency of political funding high on its agenda is most welcome. But its own actions must be fully transparent, too. The ideal solution would be to set up a National Electoral Fund to which all donors can openly contribute without expressing any preference for any political party. The funds could then be allocated to all registered political parties in proportion to the votes obtained. This will also address the donors' concern for secrecy.
Once public funding of political parties is ensured, private donations must be totally banned. And since public funds will be involved, there must be an annual audit by the Comptroller and auditor General of India or an auditor approved by it. This will be the most decisive action electoral reform that the country needs.
SY Quraishi is a is former Chief Election Commissioner and the author of An Undocumented Wonder - The Making of the Great Indian Election
Close