Chhattisgarh: Another instance of police brutality due to social pressures
Published on Sep 19, 2016 01:08 PM IST
The deportment of the police is closely wired into the social power structure in which the police operate. There is community pressure acting on the police to behave in certain ways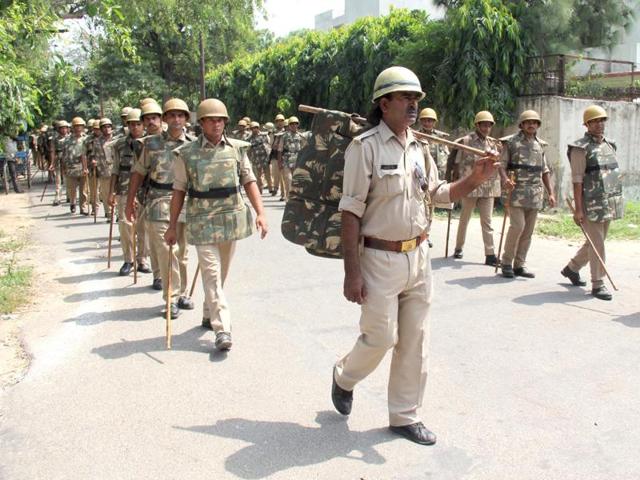 The death of Satish Kumar Norge in Chhattisgarh in Saturday, allegedly in police custody after being picked up following a tiff with an official at an electricity sub-station, brings out several layers of dysfunctioning in our body politic. First, it's been a usual tale of police brutality. Norge had gone to the electricity sub-station to complain about no power supply for three days in the area he lived, but still when there was no resumption in power supply despite a promise by an official, he went again, and following a quarrel with the official, the police were called in to pick him up. What is next heard is that he called his family from the police station to complain about being beaten up, and four hours later he was dead.
Read: Police harassment: Murder suspect ends life in MP, brother critical
Police excesses have been a continuing feature in India and Chhattisgarh, plagued as it is with Maoist problems, has had more of them. The behaviour of the police in this case is only a microcosm of the way the strong arm of the State conducts itself all over the country. Speaking in the context of the UP police, Justice Anand Narain Mulla had said in the 1950s that the police in India were the most organised criminal force in the country. Though the comment was expunged from the court records, whenever there has been a reference to police brutality, this remark has sprung up. In Gora, published in 1910, Tagore was a bit more sarcastic in saying that police investigation following a burglary or theft was a more unfortunate thing for the people than anything the miscreants could have done. It's been 69 years since independence but the police in India have not shed the mentality of being an instrument of oppression and suppression. There have been successive commissions to reform the police but the efforts have been mostly unavailing so far. The National Crimes Record Bureau data show more than 1,200 people died in police custody between 2001 and 2013.
Read: Malwan custodial death: No evidence, but Hari Chavan was put in lock-up
Second, the deportment of the police is closely wired into the social power structure in which the police operate, and in this respect also things have remained very much what they were in the colonial days. Successive pieces of writing, including that of Jawaharlal Nehru's Autobiography, have brought this out. And, it should not be forgotten that there is social pressure acting on the police to behave in certain ways. The death of Norge, a Dalit, is now being interpreted in terms of caste terms because the officer he had had a run-in with is a Thakur. It has been observed that instead of being neutral, law-enforcers are biased in favour of their own communities in the case of a dispute between people of different communities. And since in rural or semi-rural areas, there is a sectarian segregation in residential patterns, such flare-ups are highly common and so is police partiality.
Senior officers have said they are following all procedures in ordering an inquiry into the matter. The Chhattisgarh government has announced monetary relief for the deceased's family. While these are good, they are no guarantee that such things will not happen again. One way to prevent them is to educate the police force. The government can consider another commission specifically for this.
Personalise your news feed. Follow trending topics