If there is a grand alliance in UP, the Congress should pitch for it
Updated on Nov 03, 2016 03:12 PM IST
Friendly gestures of Congress V-P Rahul Gandhi and UP chief minister Akhilesh Yadav towards each other offer a meeting ground. And also Congress strategist Prashant Kishor meeting SP president Mulayam Singh Yadav could be a straw in the wind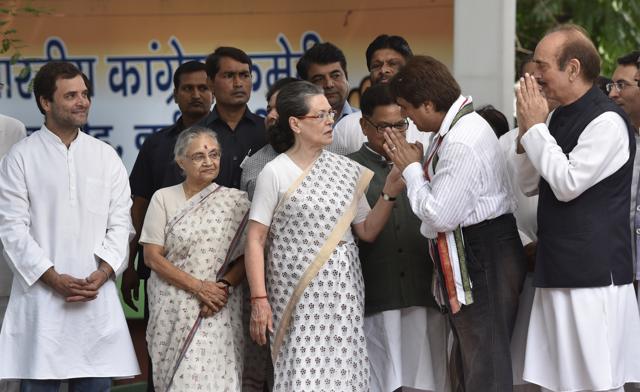 In contrast to Bihar, UP is still what it was May 2014, an open field with individual parties holding out on their own and no visible signs of an alliance. It is in this context that the suggestion of Bihar chief minister Nitish Kumar, who had taken the initiative of forming the winning alliance in his state, that there should be a similar one in UP to take on the BJP is important.
Read: SP should first join hands with BSP for grand alliance: Nitish to Mulayam
There are many variables and obstacles in this, as Mr Kumar has himself indicated. First, he has made a distinction between a gatbandhan and mahagatbandha. By gatbandhan he meant a broad alliance between the Samjawadi Party and the Congress, with the JD(U) and RJD thrown in, though the last two are bit players in UP. And second, a mahagatbandhan is one in which the SP and BSP join hands, as they did in 1993 but fell apart with one-and-a-half years. Since then the two parties have had bitter rivalries, and their leaders never meet even at a personal level. Their vote constituencies, even though they do not overlap, have common grounds. And the Muslim vote is something that both vie for, and in this they seem evenly matched. But one thing is common to both the parties. They have had an easy commerce with the Congress. And it is here that Mr Kumar has made the most telling comment – it is the Congress that has to take the initiative.
What are then the difficulties before the Congress? First, it has already announced a chief ministerial candidate, somewhat on the basis of caste considerations without stating it, and in process lost a senior leader to its biggest rival, the BJP. Second, it has so far said it'd contest the elections alone. Thirdly, its slogan of "UP behaal in 27 years", implying its period of being out of power since 1989, rubs on both the BSP and the SP, both of which had been in the saddle during these years. The party is treating poverty, deprivation, migration and unemployment as being emblematic of the failure of governance in the state. Any alliance with any one of these two one would mean it has to reorient the strategy.
Read: Mayawati against interference in Muslim personal law, slams BJP
It should be noted that it is more the RJD and JD(U) that are talking of an alliance in UP. The Samajwadi Party has not yet made a pitch for it. One cannot help recall in this that the Samajwadi Party walked out of the Bihar alliance last year because it was peeved at the small number of seats given to it to contest from. Will the same party be well-disposed towards the JD(U) and RJD, like-minded though they may be in many respects?
But still there is hope for a gatbandhan, if not a mahagatbandhan. This is evident in the friendly gestures of Congress V-P Rahul Gandhi and UP chief minister Akhilesh Yadav towards each other. And also Congress strategist Prashant Kishor meeting SP president Mulayam Singh Yadav suggests some move is afoot. If a deal comes through, watch the next step from the BJP and RLD.
An alliance between the Congress and the BSP? It's more logical because the BSP had lent support to the Congress during the Uttaranchal crisis. But whether Mayawati is willing to cede ground to the Congress in UP is a moot question. There is no precedent here.
Personalise your news feed. Follow trending topics