India should consider the right road for Asian economies
Feb 17, 2016 10:57 AM IST
Rather than opposing it, India should integrate some of China's One Belt One Road initiatives into its own plans
The Chinese One Belt One Road (OBOR) project is now seriously being discussed in India. The OBOR aims to connect more than 60 countries of Asia and Africa with Europe through multiple economic corridors with projected outward investments of $500 billion. Whatever may be its outcome, it is a brilliant idea that has captured the imagination of policymakers in South, South-East and Central Asia — key areas of Indian strategic concern. There is less clarity in Indian policy circles on how to respond to the OBOR. Some are suggesting that we must counter this initiative with our own strategy. We can bring in the Indian Ocean component where we do have a strong presence. Since India cannot match China's resources, others have suggested that India must support some of the OBOR initiatives as they will help regional integration and infrastructure building.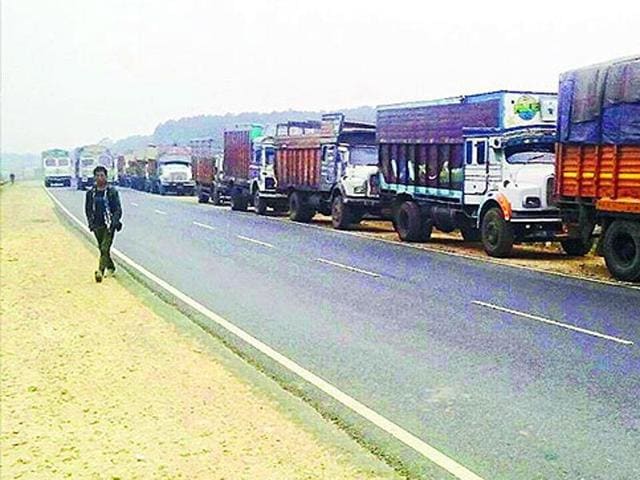 India can build its own narrative on the basis of many strategic partnerships and FTAs it has signed in the last 15 years. We can put together our Look-East (now Act-East), Connect Central Asia, SAARC, IOR-ARC, India-Africa Dialogue, and engagements in Afghanistan and West Asia into one initiative. It could be linked with the International North South Trade Corridor, Project Mausam, Make in India, Digital India etc. The OBOR is also a combination of a series of initiatives of the recent past put together into a single tale.
However, China had a different compulsion. Over the last 25 years, it had created huge capacities to build infrastructure along with foreign exchange reserves. With the slowing down of its economy, those capacities are no longer fully needed at home. Therefore, Chinese companies were looking for new outlets for their already built capacities. There are, of course, added risks to these investments.
For India, there is a huge task of first building its own infrastructure in the next two decades. Moreover, these big initiatives create geopolitical anxieties. One can already witness disquiet in India, Japan, South-East Asia and the US about China's designs. This is exactly what happened when Washington announced the New Silk Road Strategy in 2011. However, Russia, China and Iran opposed it. Similar things are happening with the Russian-designed Eurasian Economic Union (EAEU) where Europe and the US are looking at it as a Russian design to further dominate the former Soviet space. Both Moscow and Beijing have made political statements about integrating the OBOR with the EAEU. It is not clear, however, how these two could be integrated. The EAEU is a customs union. In any foreseeable future none of the countries participating in the EAEU is ready for a customs union with China.
Soon, India will be part of the Shanghai Cooperation Organisation. It also hopes to connect with the EAEU. So, New Delhi will have to support some of the OBOR initiatives when they become agendas of these organisations. China is keen to get India on board for some projects, where Indian trade volumes and linkages with the Indian market are crucial.
There will always be an attraction for New Delhi to announce an international initiative to match the OBOR. But the wise thing would be to integrate some of the OBOR initiatives into our own plans. As a result, Chahbhar and Gwadar become complementary rather than competing ports. This will help build an integrated emerging Asian economic architecture.
Gulshan Sachdeva is professor at the School of International Studies, JNU
The views expressed are personal