Isro readies to give India's space shuttle ambition wings
The Reusable Launch Vehicle Technology Demonstrator will cut the cost of launching a satellite by 99%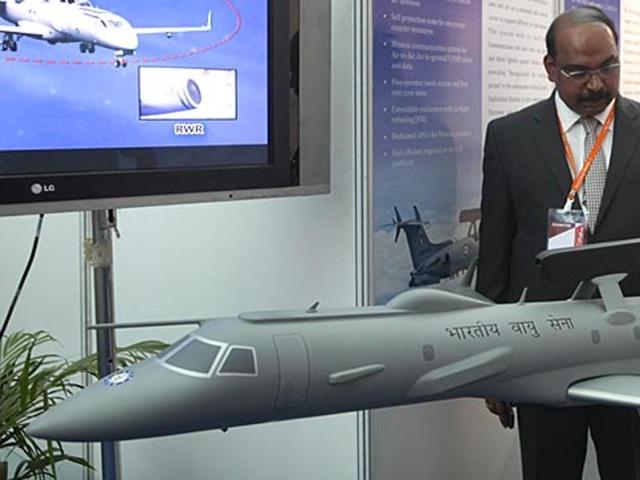 Updated on May 21, 2016 09:14 PM IST
The Indian Space Research Organisation (Isro) is racing the monsoon to launch its Reusable Launch Vehicle Technology Demonstrator (RLV-TD) from the Sriharikota space port next week. "We are looking at May 23 as a tentative date for the launch, provided atmospheric conditions are favourable," says Devi Prasad Karnik. "The RLV-TD's first test was scheduled last year, but it was postponed due to technical reasons." The size of a big sedan, the RLV's prototype resembles NASA's iconic Space Shuttle. And ISRO would hope it flies like one, too. The problem with the launch systems of today is that once launched, a booster rocket cannot be re-used. Since nearly 70% cost of any space launch vehicle lies in its structure and avionics, RLVs are ideal to minimise payload cost as they could be recovered, refurbished and reused.
Read | ISRO all set to launch indigenous version of space shuttle
If all goes well, Isro's winged spaceplane will be launched by an expendable single stage solid fuel booster, which powers the spacecraft to Mach 5 (five times the speed of sound) and an altitude of 70 km in five minutes. The RLV-TD then uses its fin and wing controls to glide a bit before starting its descent, touching Mach 5 again, and landing in the Bay of Bengal. Elapsed time from lift-off: 20 minutes. The trickiest part of the flight is the spacecraft's re-entry into Earth's atmosphere: Come in too steeply, and it burns up; approach at too shallow an angle, and it skids off the atmosphere, spinning out into space. It is also a huge challenge for spaceflight engineers to deal with the heat generated by friction as the spacecraft plunges through the atmosphere. So the RLV-TD has a 'blunt' nose, which, unlike needle-noses, forms a thick shockwave ahead of it to deflect heat and slow the spacecraft more efficiently.
This is the first of a series of technology demonstration flights each of which will see the RLV being released from aircraft at increasingly greater heights, to eventually land on runways. Isro plans for an advanced version (six times larger than the RLV-TD) to fly sometime in the next 12 years. In the not -too-distant future conventional boosters like its Polar Satellite Launch Vehicle (PSLV) will make way for RLVs, whose low maintenance costs and quick turnaround times could cut launch costs to less than `10,000 per kg of payload (as compared to current costs touching `9,90,000 per kg).
Read | US has asked Isro to 'pause' launch of American satellites
But for this to happen, Isro must seriously think of creating a private space industry in India (as Nasa and the European Space Agency did) so that entrepreneurs can step in and attract investments. Microsoft's Paul Allen (Spaceship One), Amazon.com founder Jeff Bezos (New Shepherd), and Elon Musk (SpaceX Falcon) are some prominent entrepreneurs who have poured billions of dollars into RLV research and made stunning progress.
Curiously, while the entry of private players has made the technical feasibility of RLVs less of an issue, the economic angle is now in sharper focus. How much, for instance, would low-cost frequent launches expand the market? And how often would an RLV need to be refurbished and re-launched to make its development cost worthwhile? Isro, though, has rightly decided to cross these bridges when it comes to them and seems focused on successfully developing its own RLV to cut satellite launch costs and give India a competitive edge in the launch market. And since the realisation of new markets like asteroid mining and space tourism depends on cutting the cost of space transportation, the RLV, clearly, holds the key.
Prakash Chandra is a science writer. The views expressed are personal
Close Story